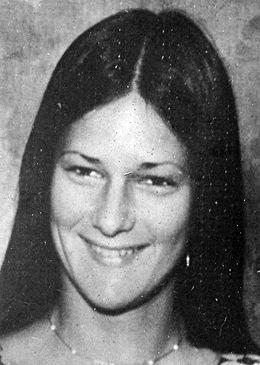 More than 41 years after a 19-year-old woman was found stabbed to death in Daly City, investigators believe DNA evidence linking a 71-year-old convict and known sexual predator to the case is taking them one step closer to justice.
District Attorney Steve Wagstaffe said prosecutors have been investigating Leon Melvin Seymour and his connection to the murder of Peninsula woman Denise Lampe who was found dead in her car at the Serramonte Shopping Center.
The 19-year-old's death was once thought to be part of the "Gypsy Hill" murders, a string of killings on the Peninsula over a five-month period. The cases sat unsolved for years until DNA connected another man, Rodney Halbower, to two of the murders in 2014.  
This week, prosecutors announced a murder charge against Seymour after tying him to Lampe's case based on DNA found from a bloodstain on her jacket, Wagstaffe said.
Seymour is a known sexual predator with a lengthy history, according to prosecutors. He was civilly committed to Coalinga State Hospital after serving a 33-year prison sentence following 10 convictions for sexually assaulting six different female victims. His charges included rape and attempted sodomy in San Mateo County and other counties, according to prosecutors.
When he was charged Nov. 8 with murdering Lampe, Seymour attended the county's first arraignment by video conference from the state hospital due to significant medical issues. Wagstaffe was encouraged that prosecutors were able to tell members of Lampe's family they may be able to bring closure to a case that has gone unresolved for more than four decades.
"We believe we are going to be able to obtain justice for them by holding the killer of their loved one accountable," he said.
DNA linked Seymour to one of the five 1976 killings of young women in San Mateo County dubbed the "Gypsy Hill" murders after the road one of the victims was found near. Seymour's charge is the most recent development in the murder cases since investigators linked the DNA of violent convict Halbower, now 69, to the murders of Paula Baxter, 17, and Veronica Anne Cascio, 18. He's believed to have raped the teens before stabbing them in the spring of 1976.
Cascio was the first victim to disappear and her body was discovered at the Sharp Park Golf Course in Pacifica; Baxter's body was found behind a church in Millbrae about a month later in February. Halbower was once a suspect for three other murders that occurred in similar fashions in northern San Mateo County in early 1976, including Lampe's, as well as the murder of a young woman that same year in Reno, Nevada. The body of Tanya Blackwell, 14, was discovered months after her January disappearance in 1976 off Gypsy Hill Road in Pacifica. Carol Lee Booth, 26, was last seen in South San Francisco March 15 before her body was discovered in early May. Lampe was the fifth Peninsula victim and was killed in April that same year in Daly City.
In January 2015, Halbower was extradited from an Oregon prison where he was serving time for kidnapping and attempting to kill a woman there. He is currently awaiting jury trial set to start Jan. 8, 2018, for the murders of Baxter and Cascio, Wagstaffe said.
Investigators broadened their search for Lampe's killer when they discovered Halbower was in custody at a Nevada jail facing rape and other related charges when the young woman was last seen leaving Serramonte Shopping Center in Daly City April 1, 1976, according to prosecutors. Lampe was returning to her car after a shift at a Macy's store where she worked and was supposed to meet a friend but never showed up.
Someone passing by Lampe's car later that evening found her body repeatedly stabbed and inside her vehicle, a 1964-1/2 Mustang, which was parked in the same location at the mall, between the Macy's store and the Denny's restaurant.
Seymour's defense attorney Paul DeMeester said the DNA evidence and how it was collected will be a focus for him in the case. DeMeester said the DNA match is the only evidence he's aware of tying Seymour to Lampe's murder, and that he plans to investigate the many factors he said can complicate a case hinging on DNA evidence.
"DNA is going to be front and center on this case," he said.
DeMeester said he has been dealing with cases involving DNA evidence since 1988, and knows from experience that how and when the information is stored and pulled from the state database can play a role in how closely the information can be matched to a given case. He noted he's seen other cases where a DNA match is partial and could be matched to other profiles in the database. Though DeMeester said he has yet to review the details of the analysis linking Seymour to Lampe's murder, he is planning to look at the process used with his client's DNA very closely.
Wagstaffe said investigators obtained another blood sample from Seymour to confirm the DNA match made in the state database and were able to confirm the match, leaving no question in their minds the blood on Lampe's jacket is Seymour's. Wagstaffe said other evidence linking Seymour to her murder had come to light since prosecutors began investing the case, but he wasn't able to elaborate on details. Seymour's bail was set at $10 million and he's expected to be kept at the hospital for the time being, according to prosecutors.
DeMeester is also not convinced labeling the cases as the "Gypsy Hill" murders is useful at this point. He said he could understand why authorities may have linked them at one time given some similarities, but took issue with the fact that the label still remains on the cases with no factual basis to connect them.
For Wagstaffe, the case is an example of why California and other states have not established a statue of limitations for prosecuting murders. This, he said, leaves room for new developments in investigative tools to bring justice to victims of cold cases like Lampe's and the other young women who died more than 40 years ago.
"It's a very rewarding feeling to be able to bring justice for the victim's family," he said.