With 20 years of research and development and $1 billion in investment, top officials at South San Francisco biotech company Cytokinetics think a medicine to address heart failure could be available next year.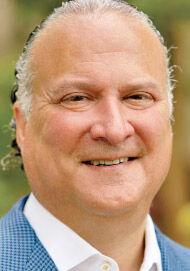 "There are over 5 million people in the United States who have heart failure, and that's a number that's growing with the aging of our population. Yet we don't have a single drug that acts directly on cardiac muscle to address that disease prevalence," said Robert Blum, president and CEO of Cytokinetics.
It started a program about 20 years ago with human clinical trials beginning to take place in 2005. With more than $1 billion invested and more than 30 completed clinical trials, including one that was the penultimate pivotal trial called Galactic-HF (Global Approach to Lowering Adverse Cardiac Outcomes Through Improving Contractility in Heart Failure), they now have evidence for one of their drug candidates that has had an impact on hospitalizations and rehospitalizations for patients with heart failure, he said.
The name of the medicine is called omecamtiv mecarbil, which is developed purposely for heart failure and directly affects cardiac muscle to safely augment its performance.
"And another benefit of our medicine is that it can be easily added to their current therapy regimens, whereas some other medications have to replace what they're already on, which makes it more difficult for the patient and the doctor," Diane Weiser, senior vice president of Corporate Communications and Investor Relations, said.
It will be seeking FDA approval later this year and hopes to have the medicine available to patients next year.
The company focuses on developing medicine for both cardiovascular and neuromuscular diseases of impaired muscle function, and is currently working on several other programs as well to address various diseases.