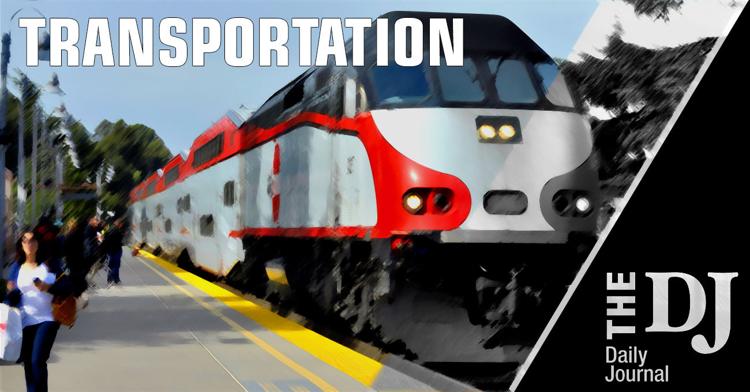 Caltrain has unveiled an exceedingly ambitious vision for the future and electrification is only the beginning.
That vision entails an up to 300 percent increase in ridership by 2040, expanded all-day service, trains arriving every 10 minutes and service extending to Monterey, to name just a few proposals.   
Those proposals are outlined in Caltrain's $5 million Business Plan, which seeks to answer the underlying question: How should Caltrain grow? The many answers to that question are far from set in stone.
A Joint Powers Board meeting on Sept. 4 was the latest of many updates to come on the all-encompassing Business Plan before the board votes on it next year.
The Business Plan is a long-range comprehensive plan for the railroad that's looking at all aspects of service, the organization that runs it and how it interacts with the community, said Sebastian Petty, senior policy advisor for Caltrain who's also taking the lead on the Business Plan.
The aforementioned 300 percent increase in ridership — or a jump from 65,000 daily riders today to as many as 250,000 — was part of an "unconstrained assessment of the market for rail service along the Caltrain corridor" if service was frequent and abundant, according to a press release. 
"Right now we take the philosophical viewpoint that ridership drives where we employ service, we don't forget stations for the most part even if they don't have vigorous ridership," Board Member Charles Stone said. "My point is as we go forward let's keep in mind that the demand we see may not be all the demand, that there's pent-up demand that's been created by the system we use right now."
Caltrain is, arguably, at capacity and riders paint pictures of jam-packed train cars at just about every board meeting.     
Board member Jeff Gee said there's no question in his mind about the demand for increased service and wants to see the Business Plan "push the limits" even further. 
"Why are we limiting our physical constraints? In other words, if we are only, in many places, limited to two tracks, what would it take to get to four tracks on the corridor?" he asked. 
Gee went on to suggest the "constant tension" between the interests of 20 cities along the corridor and service will be the major sticking point moving forward. 
"What's right for a quaint little city on the Peninsula may not be the right answer for the region and so at what point does the agency say 'thank you very much quaint little city but this has got greater benefits to the corridor' and how do we bridge that and how do we deal with that as an organization?" he asked.
The expansion being contemplated applies to both the system and service, and it's all predicated on electrification, the $2 billion project that will replace 80 percent of Caltrain's current diesel fleet with electric trains traveling between San Jose and San Francisco by 2022.  
Caltrain's future plans also include electrified service to Gilroy, a high-speed rail blended system, including a Caltrain and high-speed rail extension to the Salesforce Transit Center in San Francisco, and potentially service on the Dumbarton Rail Bridge.
"When the Business Plan is complete next year, it will include a service vision that details how the system will grow over time, taking advantage of the potential that an electrified system provides," according to the press release. "The Business Plan will be completed with input from communities along the corridor through monthly and public meetings, and is anticipated to be a yearlong process."