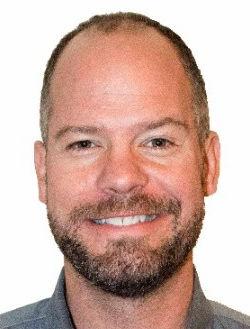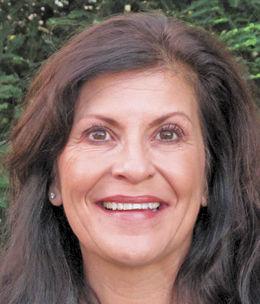 A new era for the Burlingame Elementary School District is beginning, as officials tapped a new superintendent to replace Maggie MacIsaac, who is retiring after nine years atop the district.
The district Board of Trustees unanimously agreed Tuesday, June 9, to hire Christopher Mount-Benites, who is slated to start as superintendent Wednesday, July 1. He will serve as successor to MacIsaac, who announced in March her intent to retire at the end of the school year.
Board President Kay Coskey expressed her support for Mount-Benites, who worked most recently as chief business official at the Washington Unified School District in West Sacramento.
"I think he's excited to come here and start working on all the important things that need to get done," said Coskey.
Mount-Benites started his career in education in 1996 as a teacher in New York. His administrative career started in 2004 when he was named elementary principal in Southern California.
He since served in a variety of administrative positions since, including stints as a business executive for the University of California, Berkeley's division of equity and inclusion as well as a chief finance position for West Contra Costa Unified School District.
Coskey said she believed Mount-Benites' depth of education finance experience will serve the district well, as budget issues brought by the pandemic loom on the horizon for many state schools.
"I'm excited to establish and build relationships with students, families, staff and the community," said Mount-Benites in a prepared statement. He is slated to earn $224,000 annually.
While enthusiastic about the new hire, Coskey also acknowledged the steady hand offered by MacIsaac's guidance over the better part of the last decade. "It is a better district because of Maggie — bottom line," said Coskey.
Reflecting on her achievements, MacIsaac noted the substantial growth seen in the school system since she was hired in 2011. The additional students yielded more community support, new facilities and extra resources, she said. Nodding to the parcel taxes and bond measures passed during her tenure, MacIsaac expressed her appreciation to the residents and voters who backed the district and its students.
It wasn't all smooth sailing, acknowledged MacIsaac, who recalled the hurdles encountered when she attempted to consolidate the district's fundraising mechanism.
She said the move from keeping separate funds benefiting individual schools to establishing a central foundation distributed across the district was unpopular at the time. Ultimately, the Burlingame Community Education Foundation turned into a potent tool for school fundraising, which granted $2.5 million to the district last year.
"She is a strong leader. I think she has a lot of good morals and really wanted what was best for all kids," said Coskey.
And while MacIsaac and the board did not always agree, Coskey said she appreciated their collective ability to build consensus.
"She never veered away from what she thought was important," said Coskey.
Looking ahead, MacIsaac encouraged her successor to always keep his eye on the best interest of students. And with tough budget decisions likely ahead, she urged him to try to not let cuts limit the quality of education.
"Keep reductions far away from the kids and their learning," she said.
For her part, Coskey admired the dedication shown by MacIsaac to the district.
"We were very fortunate to have her," she said. "She's going to be missed."