With new COVID-19 strains taking hold across the state, San Mateo County officials say the variants are likely in the county, requiring residents to remain vigilant with preventing further spread.
"This remains a period of widespread transmission and these variants make it even more important to adhere to those precautions" said Deputy Chief of Health Srija Srinivasan during a virtual press briefing Wednesday.
New strains appear to be more contagious than the original virus, said Srinivasan, but experts are still studying the lethality of each new mutation. San Jose is the most recent area to be hit by a new strain which is different from the one plaguing Southern California.
Residents have long been told to follow health guidelines like social distancing, wearing face coverings and hand washing but, as new mutations continue to spread, Srinivasan said adhering to safety protocol is vital.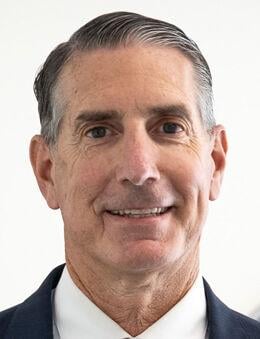 Pressure to double down on safety practices come as hospitals still grapple with a post-holiday surge in cases. County Manager Mike Callagy emphasized the bleak state of infections in the county, noting the area's death toll has climbed to 309 residents, nearly 80 more deaths than reported two weeks ago.
"It's just unfathomable and during the surge we're just seeing such a dramatic change," he said during the briefing.
Emphasizing the county's high hospitalization rate, Callagy noted the additional 10 ICU beds at Sequoia Hospital following a $4.5 million county investment are all currently in use. Of the 189 patients receiving COVID-19 treatment in the county, 44 are ICU patients, leaving four ICU beds available.
Bad Moderna batch
Local officials have also had to respond to a call from state epidemiologists to halt the use of a batch of vaccines from the life science company Moderna after 10 cases of severe allergic reaction occurred at the same site in Southern California.
While the county did not receive the doses directly, some from the batch were shipped to three large health care systems in the county, said Srinivasan. The three entities have paused the use of the specific Moderna doses and have pivoted to keep up with planned vaccinations. No other instances of allergic reactions have been reported, leading officials to investigate how site specific conditions may have affected the doses.
"Overall, the experience with both the Pfizer and Moderna vaccine has been quite positive," said Srinivasan. "The safety and efficacy of these vaccines, the clinical trials, were extremely positive as Dr. Fauci and other medical officials have reinforced and that has been the experience locally."
First phase vaccinations continue
Phase 1A vaccinations of medical workers in close contact to COVID treatment and those in long-term care facilities will also continue over the weekend. Callagy announced the San Mateo County Event Center will again be the location of a vaccination effort to treat some of the county's 6,000 in-home service workers.
An unnamed partner will share the site and help administer the doses though the county will not have enough to inoculate all 6,000 people. County staff will be reaching out to those who qualify for the event, Callagy said, adding that some in-home service workers were vaccinated during the previous mass vaccination events.
"It's not just a shot in the arm," said Callagy. "It's a shot for hope, really. It's a hope that there will be some normalcy back in their lives, that business will open, that people will get back to work, that schools will open."
Unlike last week's vaccination events, participants will receive doses created by the pharmaceutical company, Pfizer, which required a pharmacist to reconstitute the doses with a specific solution. Moderna doses, not requiring reconstitution, were administered previously.
The mass vaccination system at the Event Center could be used in the future to vaccinate the general public once supply constraints are addressed, said Callagy. He'd also like to see other facilities like pharmacies, clinics and other community-based areas be mobilized as vaccination sites, a notion shared in a statement from County Health Officer Dr. Scott Morrow in a statement released Tuesday.
"Really we believe that we could reach 3,000 [people] if we had the doses … and if we had the ability to reach that population and get them there," said Callagy.
Volunteer vaccinators would be needed to staff the site, he said, relieving the task from nurses currently splitting official duties with vaccinating. Instead of waiting until conditions allow for sites to be open, the county will soon begin accepting applications from professionals and students with medical experience to work as vaccinators when needed.
Once a mass vaccination site is stood up and adequate doses are made available, the county would consider moving the testing site at the Event Center to one or more new locations, said Callagy.
Rental assistance
Planning for how to allocate more than $22.7 million in federal rental assistance will also begin in the coming weeks, said Callagy. The funds come from the second COVID-19 relief bill approved by Congress in December.
"This is great news for those in need of assistance," said Callagy. "Good to know help is on the way for those who are on the brink of homelessness."
(650) 344-5200 ext. 106