San Mateo Lindsey Huang, the PAL individual champion, was the highest finisher among San Mateo County entrants, finishing in a tie for ninth place at the CCS golf championship tournament at Laguna Seca Golf Course in Monterey.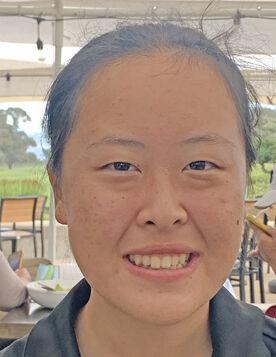 Huang was among four players to finish with 2-over 73s. Teammate Hannah Sangha finished alone in 13th place with a 3-over 74.
Hillsdale's Ashyln Johnson carded a 78 to finish in a tie for 24th place, along with Mercy-Burlingame's Brooke Barron, the WBAL champion.
Palo Alto's Bridget O'Keefe took the title, shooting a 3-under 68. Castilleja's Norah Yang was a shot back, finishing with a 69.
Valley Christian won the team title with a combined score of 384, bettering Palo Alto by a stroke.