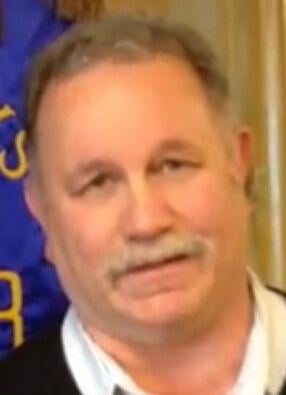 Since day one of this pandemic, our retail grocery and drugstore workers have kept our stores open and our families fed. While so many others were panic buying toilet paper and disinfectants, these workers were putting their lives on the line to keep up with demand.
Nearly one year and more than 22 million infections later, retail grocery and drugstore workers continue to face immense risk to serve our communities. And despite all the praise these essential workers have received from politicians and public figures, they are still not being paid essential wages. 
When public officials enacted the stay-at-home order in March, office workers had the luxury of setting up shop in their homes. But conditions only got worse for the workers we rely on most. During these early days, many employers failed to offer even a modicum of training or PPE to keep our retail grocery and drugstore workers safe. Many of them held off until the very moment the government stepped in and forced them to do so. 
Even with those safety measures in place, many shoppers still refused to follow basic safety guidelines, like wearing masks or keeping 6 feet of distance between themselves and other customers. And still, the people working in these stores kept at it. 
My union, United Food and Commercial Workers Local 648, represents nearly 4,000 of these workers in San Francisco and Northern San Mateo County. The majority of our members belong to historically marginalized communities, like the Latino American and AAPI communities, that have been hardest hit by COVID-19. Every day, these workers come into contact with hundreds — if not thousands — of customers. The risks they're taking — for themselves, as well as their families — are immeasurable. But they're not being compensated for it.  
At the start of the pandemic, employers recognized the sacrifices these workers were making by instituting hazard pay. But that well quickly ran dry. By the end of the summer, these benefits were eliminated.
In the months since, the situation has only grown more dire. Right now, the Bay Area is being swamped by its worst surge of COVID-19 cases since the pandemic began. And last week, California reported more than 70,000 positive cases in a single day, a grim milestone. 
For the most fortunate of us, the unprecedented increase in infections is an abstract concern; but for our members, it represents an imminent threat. Over the past few weeks, our stores have reported their highest number of positive cases yet, including one store that requires weekly testing per Cal-OSHA guidelines. And still, these workers are showing up for their shifts, on time, without complaint.
Throughout this pandemic, our retail grocery and drug store workers have stepped up in every conceivable way. The same cannot be said of our government. Consider the painfully slow and inefficient rollout of the COVID-19 vaccine. The essential workers we represent at the UFCW are supposed to be included in the next phase of vaccinations. But we still have no indication as to when they will be actually be administered to our workers. Imagine if one our workers signed up for a shift but refused to show up on time. They'd be fired. We should expect the same level of accountability from our elected and public health officials. 
Indeed, the pandemic has revealed many glaring failures our leaders must address in the long term. But there is one immediate step they can take to acknowledge the sacrifices, as well as the reliability, of the essential workers keeping our families safe: reinstituting hazard pay until the pandemic is over. 
Elected officials must act on this now, because the billion-dollar companies that employ our workers will not act on their own. Even though companies like Safeway/Albertsons, Walgreens, CVS and Kroger can afford to offer hazard pay, they have little incentive to do so on their own. Because, just like us consumers, these companies know that our members will show up, day in day out, no matter the risks they face. These employers need to better take care of their most valuable asset: their hardworking employees. And just like the government forced these companies to provide PPE to our essential workers, it must force them to pay essential wages. 
When COVID-19 turned our world upside down, our members answered the call to serve. Now it is time recognize these unsung heroes in our communities and give them what they deserve — if not more.
Let's show our local heroes that the next time a crisis hits, we'll have their backs just like they have ours.
Dan Larson is the president of United Food and Commercial Workers Local 648.