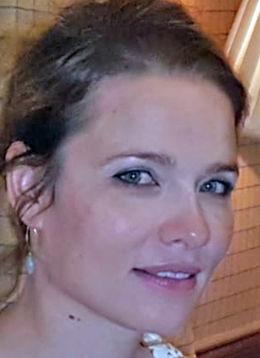 It is no secret that Redwood City is experiencing a housing crisis. In fact, the Bay Area has the third largest unsheltered population in the country. Even the Redwood City government recognizes the problem, acknowledging that entry level units are in especially short supply in our city. So what does Redwood City do to help resolve the crisis? Sadly, not much. In fact, it only exacerbates it by actively obstructing 2019 state laws designed to increase the affordable housing supply.
Our city is not lacking the tools, but the goodwill to use them. Jan. 1, 2020, brought in a slew of new state laws intended to make ADUs (accessory dwelling units) a viable housing option. These laws aggressively slashed the bureaucratic obstacles routinely used by cities to deny second units. The state Legislature found that "the excessive cost of the state's housing supply is partially caused by activities and policies of many local governments that limit the approval of housing, increase the cost of land for housing." It is the state versus the local government this time.
The California Housing Crisis Act of 2019 clearly states that the purpose of the law is to significantly curb a city's ability to say "no" to new ADUs and mandate an easy and painless "yes." Starting in 2020, Fremont, Saratoga, Palo Alto and myriad others have adopted over-the-counter procedures to approve 750 square feet or smaller units converted from pre-existing structures. Indeed, according to state Sen. Bob Wieckowski, D-Fremont, one of the authors of Senate Bill 13, "ADU permitting should be routine and completed in one day. That should be a 10-minute gig." Yet, unsurprisingly, I was met with laughter when I asked the Redwood City building department about the possibility of over-the-counter ADU approvals in the future. The Legislature intended for ADU approvals to be a ministerial "as of right" process, leaving virtually no way for a city to deny an application. Despite this, Redwood City still insists on requiring multiple resubmissions for even the simplest of ADUs.
Inexplicably, Redwood City seems determined to find ways around the law. To start, a three-page ADU checklist required for each submission requests items specifically prohibited by the new law for 75% of all ADUs. For example, replacing a door with a wall to create a separate unit in an existing living area of a house requires a full set of building plans, an electrical plan, a slew of calculations, a setback survey and countless measurements. This entails about $5,000-$7,000 in additional drafting and professional fees that serve no legitimate purpose in light of the new law.
In addition, while the state prohibits any impact fees on ADUs under 750 square feet, Redwood City still requires a flat permit fee of $4,025 for any ADU. This fee even applies for ADUs that were carved out of existing permitted living space with all building fees already paid for at the time of the original construction.
For once, our federal and state governments are acting in unison to help eliminate barriers to affordable housing. Yet, Redwood City obstinately pretends not to have received the memo.
The state has done its part in passing long needed laws to put basic housing back within everyone's reach. It is up to the City of Redwood City to step in and do the right thing.
Maria Rutenburg is a resident of Redwood City, an ADU applicant and member of both The Casita Coalition and CaRLA Coalition, the California Renters Legal Advocacy and Education Fund. The Casita Coalition was co-founded by the Bay Area Council and promotes ADUs as a way to put affordable housing within everyone's reach.