I've lost track of them, the students. The ones who we were reading about — it seemed like only yesterday — the ones in Afghanistan who were attending American University in Kabul. They were told to meet a bus somewhere in Kabul as the Taliban overran the city and it would take them to the airport and a safe future. Escape for them was essential because they were receiving an education at a school funded by the United States, and the word was out that the Taliban had their names.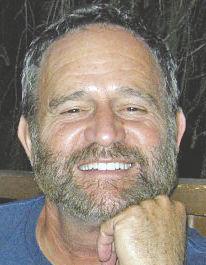 With only their backpacks, they hurried onto a bus — my memory is dimming, perhaps it was many buses — and drove around the city for hours waiting for clearance to enter the airport gates. But, eventually, they were turned away when evacuations from the airport were permanently called off.
They returned to the very place that had no place for them.
For the next several weeks, I scoured newspapers and the internet for what had become of them. Though there was news about the arduous and difficult evacuation efforts for folks who had helped the U.S. Foreign Service and military — whose help had been essential to the American effort there — the information about these particular students dried up. A piece of news here and there — they were in hiding, they were desperately trying to escape across the border — and then even these scraps quietly slipped into the heartbreaking haze of endangered human beings very faraway, who had become fugitives, seemingly overnight.
" We're a 10-day nation," the Rev. Martin Luther King Jr. once said, referring to our ability to focus on events of importance for only brief periods of time. Inevitably, we — and the disseminators of our information — move quickly onto something else, some other shiny object. And Dr. King said this in the 1960s, long before the internet and cable news brought with them the sheer tsunami of news and opinion that washes over us, inescapably, daily.
It's so difficult to pay attention to everything, to attempt to be open to the many emotions the world thrusts upon us. And the lived experience of trying to do this can bring with it a nameless anxiety that can awaken us in the dark of night, worrying us into sleeplessness.
Memory is a fragile thing, but somehow during the days these students mysteriously disappeared into the unknown, another memory took its place from my own childhood, a childhood that is always echoing within me in its own mysterious and surprising ways.
Not long ago, I found myself walking through Beresford Park in San Mateo. For many years, when my brother and I were children, my family lived across the street from this park. There was a large, empty lot across from our house, and each morning, my brother and I crossed this lot and walked through the park on our way to school. Sometimes, there would be folks playing tennis in the early morning at the park's courts as we passed, but mostly, it was just kids like us, streaming to school, this early-morning suburban ritual. It took us five minutes to make this trip, our journey ending after we had crossed a small wooden bridge beneath which a creek trickled and frogs contentedly croaked.
In the classroom, I was a good student, and enjoyed the company of my friends while discovering, day by day, who I gradually was becoming.
After school, these friends and I might stop in the park to play on the swings or the seesaws or the jungle gyms, before pedaling to one of our houses to watch the latest episode of Superman.
There is certainly nothing exceptional in this memory. Though I didn't think in this way then, I expected each day to meet me in its abundance, and I took each one of these days for granted, this paradise of the ordinary.
This was how the clock of my particular childhood ticked. I lucked out. And I spent no time at all considering that this is the way things were for me because of the particular country where I lived.
There's a sweetness about this memory, a fond recollection. But, now there's also a melancholy in this remembering, because I cannot stop thinking of it only by itself. It's joined to this other more recent memory, a memory that has no park, no creek, no bridge, only a precarious passage in a dangerous country.
I just can't stop thinking of these two memories as linked somehow, though they are almost nothing alike.
In one, all is safe and secure. In the other, lives are forever altered by a terribly unenlightened change in the national narrative.
It's enough to keep one up in the night.
Mike Nagler is a member of the of Burlingame Library Board of Trustees.