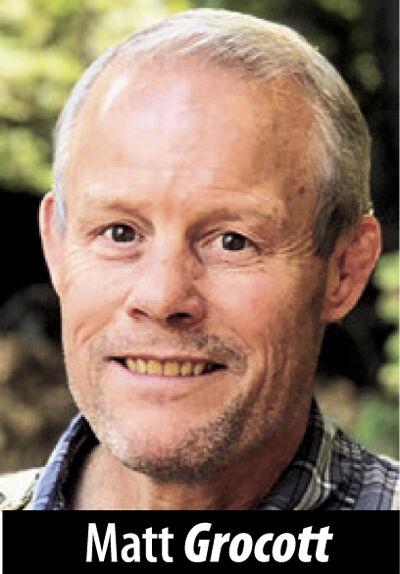 When I was on the San Carlos City Council, one of the policies I followed personally — and that I encouraged my fellow councilmembers to follow as well — related to the growth of the city. When it came to growth, I felt it was important to respect the current citizens of the city who had moved there with a certain expectation of what their new home would be like for many years to come. Everyone knows that growth and change, especially in an urban environment, is to be expected, but it shouldn't be so quick and major as to overwhelm those who already call the city home.
When a person or family chooses a particular city to lay down roots, there are usually several factors at play. Certainly, two are the size and character of the place. When one chooses a neighborhood or street, these factors become even more important. Questions come to mind such as: What are the sizes of the homes? How densely arranged are they? Are most single story or multilevel? Is there adequate parking or do a lot of residents park on the street, making the neighborhood feel congested?
The questions above carry great importance, especially when one is purchasing. A home for most people is a major investment: financially and with one's life as well. For most folks, it is where they intend to stay for decades to come. It is where they intend to raise a family, build a career and, in their latter years, live out their retirement.
I know with younger people, the idea of staying in one place for the majority of one's adult life may seem boring and not something they would choose to do. However, with the older folks I know, the idea of moving from the community where they have lived for three, four, maybe even five decades, is not something they want to even contemplate, let alone do. It would mean finding new friends, new social clubs, a new doctor and dentist — it would mean becoming familiar with a whole new community. 
Yes, selling a home in a city like San Carlos could garner hundreds of thousands of dollars in profit if one bought decades ago. However, there are some things in life one cannot put a price tag on and feeling comfortable in one's home and community of many years is one of those priceless things.
At San Carlos' Monday night Planning Commission meeting, an appeal will have been decided upon by the time you are reading this piece. At issue is a proposed project by a developer, Thomas James Homes. The developer bought a pie shaped piece of property on the section of Carmelita where stands an iconic oak tree in the middle. Between two modest bungalows, their intent is to demolish the existing home and to construct a two story structure in its place. The square footage of the proposed structure is so large, it would dwarf the combined square footage of its two adjoining neighbors.
Why would the developer want to build a new structure so large on a section of Carmelita where most of the homes are modest one-story bungalows? Of course the reason is to maximize profit. So, for the two neighbors, there is no price great enough to entice them to move, while on the other hand, for the developer, a great price is everything.
Given the circumstances, I hope the readers of this paper on Tuesday will find a story where it is told of how the commission voted to uphold the appeal of the neighbors. 
If this story were about a couple who had bought a modest home they could afford a few years back and now were wanting to add on to accommodate a growing family, I would feel differently. I know from talking with the neighbors, they would as well. Instead, it is about a developer eyeing a San Carlos neighborhood like it is a gold mine. 
Fortunately, the San Carlos commissioners are given criteria other than hard-line factors such as height limits, lot coverage and yard setbacks by which they can base their decision. They also may consider whether or not the proposed structure is a contextual fit for the street based upon the other existing homes in the neighborhood. It is not and I hope the commissioners will recognize that fact and act accordingly in favor of the appellants.
A former member of the San Carlos City Council and mayor, Matt Grocott has been involved in political policy on the Peninsula for 17 years. He can be reached by email at mattgrocott@comcast.net.