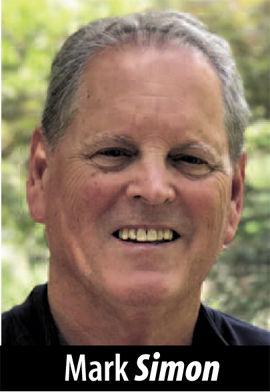 And now we enter the accusation phase of the election, a period of turmoil, charges and counter-charges made all the more confusing by the cross-current of third-party and independent campaign mailings. Well, one man's ceiling is another man's floor. The mail piece sent out by a retiring councilmember engenders hostility, while a Sierra Club mail piece is a fine example of democracy. 
The rules allow things to happen you may not like. That doesn't make it illegal or even unethical. Just because you don't like it, or the candidate, doesn't make it wrong. Somehow, we lost our way — it ought to be enough just to disagree with someone.
So, to everyone who is sending me complaints about this mail piece or that funding source, I'm going to bag it all. Save your outrage for something worthy of it.
GOING HIGH: All of which makes this timely.
A few weeks ago, I asked readers to write in positive comments about a candidate they're backing. It got a nice response. I don't have room to print each comment in its entirety, so here are excerpts. This batch is about the hotly contested race for two seats on the San Mateo City Council. Next week, I'll print comments on some other races.
In San Mateo, the conventional wisdom is that incumbent Diane Papan is likely to win re-election, and, perhaps accordingly, only one comment came in: "Diane is empathetic and transparent — she has demonstrated the ability to make tough decisions that are best for our city." (Daniel Yost). 
The real competition appears to be between appointed incumbent Amourence Lee and challenger/community activist Lisa Diaz Nash. Understandably, those two campaigns generated the biggest response.
Comments on Lee: "Outstanding commitment to strive towards our better future." (Erika Wenceslao); "She understands all our needs and is a role model for our youth." (Lauren Fitzgerald); "Knowledgeable, ethical and interested in constituents' opinions." (David Johnson); "I've seen and admire the work, compassion and support she's given the LGBTQ+ community." (Ana Chung); "Has taken action to help address the affordable housing crisis." (Dylan Tweney); "A brilliant, thoughtful, and compassionate leader who'll sit down with anyone to have tough conversations." (Ian McCullough); "A progressive Democratic leader — an important and strong voice for a large, underrepresented part of our San Mateo community." (Robert Anderson); "Her passion for San Mateo and her critical thinking and consideration of important city issues." (Nancy Schneider); "She stands up for the LGBTQQIA+ community, small businesses like mine, working people, and families!" (Craig Wiesner); "She is one of the hardest working elected officials." (Robert Whitehair); "She will foster a culturally vibrant and environmentally sustainable future for San Mateo." (Alan Mattlage); "She goes out of her way to hear our voices and she thinks of ways to address issues that are present in the community!" (Harrison Meek).
Comments on Nash: "I'm impressed with Lisa's open communication and her campaign organization." (Jeff Schlocker); "I love Lisa's profound life event that brought her into the life of service." (Tom Lease); "Her personal journey represents her strength and commitment." (Michelle Privitera); "She knows how government works, and how to get things done." (Neil Waldo); "No one could be more dedicated and determined to serve her community." (Myrna DeFriese); "Pro-business, but also pro-diversity." (Diana McDonough); "I see her in leadership roles: the Library, Samaritan House, fundraising for local merchants, advocating for the underprivileged." (Doug Goldberg); "Will hear all voices." (Thomas Morgan); "Committed, focused, empathic and strategic in effecting real change." (Lucy W. Reckseit); "A proven leader with exceptional problem-solving skills." (Linda Segervall Baldini); "Knowledge, concern, and unstoppable drive." (Julie and Joseph Hanna); "A fresh perspective to finding solutions regarding affordable housing, business recovery, better access to childcare, environmental sustainability and traffic congestion." (Dawn Ehrlich); "If there is a need in San Mateo she wants to help or organize if it hasn't been addressed." (Mary Chigos); "Will fully represent San Mateo residents, not developers or outside monied interests." (Connie Weiss); "Always willing to take a stand for what is right and just." (Lynette Garcia); "Smart, caring and so very positive about our community." (Faye Star).
WITHDRAWN: The San Mateo County Democratic Party has withdrawn its endorsement of Aaron Zornes in the race for three seats on the Hillsborough City Council.  Zornes was the only candidate to seek the endorsement. But not long after the endorsement was announced, information circulated that Zornes, under the full name John Aaron Zornes Jr., had pled no contest in 2002 to a felony charge of physically abusing his wife. He was sentenced to eight months in jail and four years' probation. He has had his record expunged, but it leaked out anyway.
Mark Simon is a veteran journalist, whose career included 15 years as an executive at SamTrans and Caltrain. He can be reached at marksimon@smdailyjournal.com.