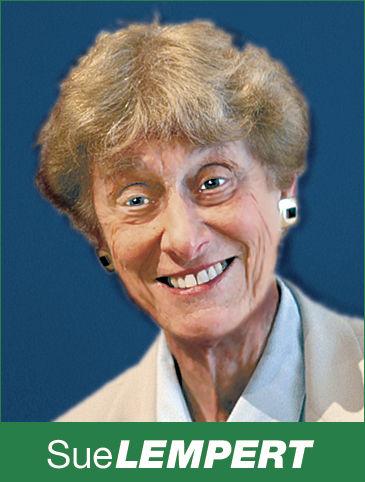 She may not be a county celebrity, but to the people in San Mateo and at City Hall she's just the type of person you want on your staff. Recently, Donna Divodi, who retired after 13 years of service, received a commendation from the city which read in part "Donna's creativity and youthful spirit are admired and cherished by city staff and community members. She represents the gold standard of customer service for the public."
Here's why. In 2002, after a career as a teacher and in corporate marketing, Divodi became the gifts coordinator for the library foundation to help raise funds for construction of a new main library. After that success she started the library's cultural advisory committee to make sure there was outreach and involvement of all the diverse communities in the city. Next she introduced Friends of the Library to selling donated books on Amazon and helped strengthen the volunteer program. She organized 75 community events and increased the number of volunteers from 32 to 160 by the time the new library opened.
She was asked to bring the volunteer program to City Hall as citywide volunteer coordinator in 2010. The following year, she established the first citywide volunteer data base to track volunteer hours and in 2014 she launched city of San Mateo Nextdoor to expand communications to individual neighborhoods. She partnered with Public Works to establish Team UP to Clean Up. In 2016, she received the Going the Extra Mile award for an online platform for citywide garage sales.
Divodi also formed collaborative teams from IT and Public Works to create an Adopt-a-Drain program which allowed individuals and groups of any size to participate in volunteer opportunities throughout the city. She created the Do-It-Yourself volunteer program for teens to help them fulfill their school volunteer requirements.
The overall volunteer programs have grown to include more than 2,200 participants per quarter, an in-kind savings for the city of more than $2 million.
Divodi grew up in San Francisco and attended Immaculate Conception and San Francisco State, where she received a teaching credential. She was hired at Notre Dame High School, in the city's Mission District, where she worked with kids of various cultures and incomes. After six years, she found a job in corporate management doing graphics and marketing. She was able to transfer those marketing skills to her future jobs as a volunteer coordinator. She has retired from her city job to help take care of her sister who is in her 90s. But she hasn't retired from volunteering. She is on the board of Self Help for the Elderly and Neighborhood Watch to name a few. Congratulations Donna Divodi! You definitely have made a difference in the lives of so many.
For many Democrats, independents and moderate Republicans who want to defeat Donald Trump, last week's Democratic debate was awful. The candidates were at each other's throats to provide a delightful evening for the president and his supporters. Direct hits on each candidate from one another only makes life tougher for the eventual nominee. The questions from NBC and MSNBC only encouraged the mayhem. No questions on foreign policy. No questions on how any of their health plans could make it through a Republican-controlled Senate. Somehow the goal of defeating Trump got lost if not buried in this debate.
Bernie Sanders or Elizabeth Warren cannot defeat Trump (my grandchildren disagree). Which one of the so-called moderates — Bloomberg, Biden, Klobuchar or Buttigieg — can win the nomination? That's the first hurdle. And if the Democrats are not careful, it may not be the one who can defeat Trump.
Sue Lempert is the former mayor of San Mateo. Her column runs every Monday. She can be reached at sue@smdailyjournal.com.