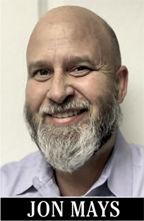 Home prices on the Peninsula were pretty steady for years. You could pick up a decent two- or three-bedroom starter house anywhere from $5,000 to $35,000 from the 1950s to the '70s. Of course, people made significantly less back then. Don't believe me? Ask someone who bought one back then. Oh, they'll tell you. In the 1980s, prices rose a bit, and you could pick up the same house for around $100,000. In the latter part of the 1990s, the prices went up to about $200,000.
It was during the dot-com boom that saw prices double, so a house that previously went for $200,000 was now $400,000, or even higher. Up until 2008, such a house would go for $650,000, or even higher.
The reason for that increase was simple — supply and demand. More people came to this area for jobs and it priced out many locals just entering the market. While there was a slight dip during the dot-com bust and recession of the early 2000s, it didn't take long for the housing bubble to grow. At the same time, the credit default swap market peaked in 2006 with inflationary pressures tweaked through higher interest rates that spurred interest in exotic loan offerings like adjustable rate mortgages with terms as short as seven years.
By 2008, people with these loan offerings seeking to benefit from the housing bubble caused market instability when they started defaulting. And we had the crash.
Home prices here adjusted lower. So now that house that was $650,000 was $450,000. Some were able to get in on the housing market, but many other homes were bought by banks to hold for when prices were on the rise again.
It didn't take long for that to happen and the new rise began in 2010, with another rush of jobs into the area with the high-tech surge. It took less than a decade for home prices to double from $450,000 for a small starter home to $900,000. And now that same home is $1.1 million, or more.
It was in 2010 that several factors came into play that exacerbated the cost of housing in this area. People point to restrictive zoning, and that is definitely a factor, but it is just one. The others are more complicated.
From 2008 to 2012, there were a number of quantitative easing measures put into place by the Federal Reserve to ease the recovery. There was QE 1, QE 2, QE 3 and Operation Twist, which was part of quantitative easing. All that essentially meant the Federal Reserve bought bonds to inject money into the economy. It also meant yield of Treasury bonds stayed low and investor interest in the stock market or other ventures stayed high. This meant there was more venture capital to be spent, and it was spent around here. Jobs flooded back with a vengeance. Housing did not.
But why? Again, several factors. The housing market was still very fragile and investment in it was risky. Also, keep in mind that the state budget from 2008 to 2012 was a mess. The state spent the early 2000s taking money from cities and borrowing when it could, wherever it could and bills were coming due while revenue was plummeting because of our overreliance on capital gains taxes for our state income. Gov. Jerry Brown was elected in part because of his experience and fiscal responsibility. One of his ideas for balancing the state budget, however, was dissolving redevelopment agencies that used tax increment financing that kept the tax revenue within a certain area to improve it. Dissolving the agencies brought revenue to the state but crushed the ability for government-financed housing, particularly affordable. Though it worked, by 2012, it was gone.
At the same time, federal funding for housing also dried up because of the economy so there were very few instruments for governments to spur housing. And to top it off, one tool cities used to allow for affordable housing, inclusionary zoning, was thrown into legal turmoil through a court case that said requiring a percentage of below-market rate units in new developments conflicted with the Costa-Hawkins Act, which set limits on rent control. That has since been rectified through legislation. There is also the factor that government moves slower than business so the reaction to cure the jobs/housing imbalance came late and we are still playing catchup.
The dot-com boom, the 2010 tech surge, the disappearance of redevelopment agencies, federal monetary policy, legal battles and zoning are all just a few reasons. Others? Proximity to Stanford. The weather. Maybe open space and environmental protection too. Anyway, you get the idea. It's not just one.
Jon Mays is the editor in chief of the Daily Journal. He can be reached at jon@smdailyjournal.com. Follow Jon on Twitter @jonmays.