A development proposal at 1855 S. Norfolk St. to build 74 waterfront townhome units that would demolish the popular Fish Market restaurant in San Mateo is under city review.
Fish Market Restaurants President Dwight Colton said Fish Market San Mateo is a tenant of property owner Duckett-Wilson Development Company, but he doesn't foresee any restaurant changes in the short-term future.
"There is no immediate closure planned," Colton said.
The preliminary planning application to the city proposes demolishing all existing structures on the site and constructing 74 three-story single-family attached townhomes, with 15% devoted to a moderate-income level. The preliminary planning application was submitted March 12 by Trumark Properties, LLC.
Around 45,536 square feet would be open space, with 37,536 square feet devoted to private open space and 8,000 to common open space. The project calls for developing a 20-foot-wide parcel along the slough as a waterfront pedestrian path for the public. There would be options for two-, three and four bedrooms. The residential square feet total is 127,600. Parking would include a two-car garage for each townhome with 30-guest parking places for 178 parking spaces in total. The 3.5-acre site is bounded by South Norfolk Street on the west, Seal Slough on the east, Susan Court on the north and Fashion Island Boulevard on the south.
Fish Market San Mateo is not planning on closing or looking at new San Mateo locations until it gets more information on the application status. The restaurant has a lease for the next several years, and real estate transactions and city approval often can take months or years to occur. The San Mateo location has operated there since 1983, and it will continue limited operations as it reopens following the pandemic.
"As long as we have our lease, we intend on staying and being open," Colton said.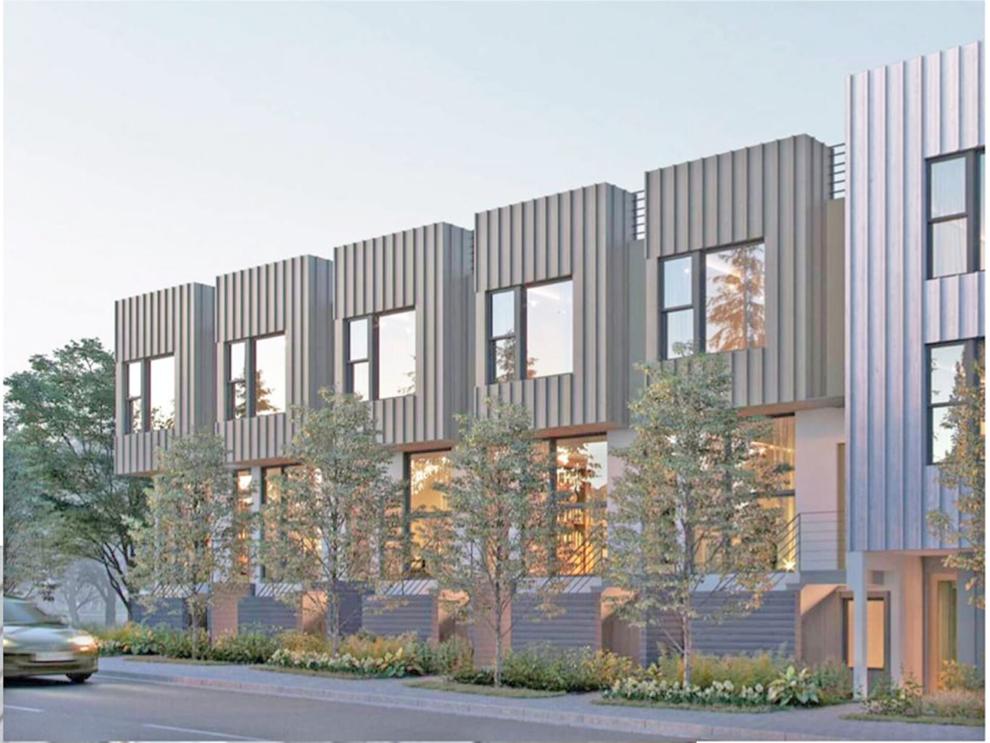 The last year has led to financial difficulties for the Fish Market chain. Its Palo Alto and Santa Clara locations had to close in December temporarily, and its San Jose location closed permanently. The San Mateo location has taken things day by day during the pandemic and is focusing on hiring back staff and reopening. It reopened for outdoor dining in February after two months of in-person dining closures.
"We have been far more focused on trying to keep our businesses open during the last 13 months during the pandemic," Colton said.
Colton said the owners have tried to develop the south end of the parking lot over the years, and it is not the first time a pre-application has been submitted for the development of the area, as the landlords have always been interested in maximizing use. However, this is the first time he can remember a plan that would redevelop the entire lot and space. Colton said owners told Fish Market about the possible development and have kept them aware of any changes.
San Mateo Associate Planner Somer Smith said the city has not yet scheduled a community meeting or Planning Commission study session but will once the preliminary application review is finished. The first round of review ended April 1, with additional rounds of review expected. Because the preliminary application is in the very early stages of review, staff did not have a timeline for application approval.
(650) 344-5200 ext. 102