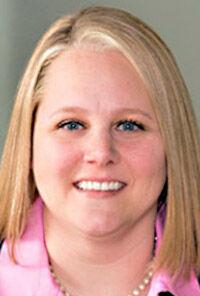 After an overhaul of San Mateo-Foster City School District's middle school math program, students will soon have the option of taking one of three math pathways geared toward preparing all students for high school courses while allowing some to accelerate their studies if desired and diversifying eighth-grade algebra classes. 
"This gives options to kids to make sure that they move at their own pace and make sure that they're feeling comfortable with their math education before they step out into an accelerated path," board President Alison Proctor said during a meeting Thursday, Dec. 16.
Under the district's new math program, students will have the choice of three different pathways. The first is the state recommended Common Core path into high school algebra with students taking Math 6, Math 7 and Math 8 in each respective grade level. 
The next path deviates from that Common Core plan in the eighth grade by placing a student in two Math 8 classes their first semester followed by two periods of algebra in the final semester, providing students with the full 180 hours required for each course. A third path will allow students to take Math 8 while in the seventh grade and algebra in eighth given that the student demonstrates proficiency in Math 7 while in the sixth grade. 
By the 2023-24 school year, the district aims for the pathways to boost the number of eighth graders in algebra from its current rate of 22% to 45% and the number of Latino students in those courses from 4% to 35%. They also hope to see at least 85% of eighth graders earning a C or better in their math classes and for 53% of Latino students to meet or exceed California Assessment of Student Performance and Progress standards, up from 23% currently. 
Trustee Kenneth Chin noted the percentages should be treated as baselines to surpass. David Chambliss, assistant superintendent of Educational Services, assured the board the goals could be met given that 48% of students and 47% of parents support the two-period pathway while 67% of students and 98% of parents support the single-period algebra pathway, according to a survey conducted by the district. 
Trustee Noelia Corzo shared her appreciation for providing students accelerated options they may not have had access to or known how to enter under previous programs, noting she and other families will now have to choose for themselves which pathway is right for their learners. 
Vice President Shara Watkins called for the district to monitor where resources are being distributed fairly among the different pathways to ensure all students are receiving the support they need. She also highlighted the importance of revisiting the pathways after their implementation to ensure students on either end of the achievement gap are adapting to it well. 
"Not everyone needs to be accelerated, true, but we can't see disparities in who we see accelerating and who isn't, which we're currently seeing," Watkins said. "We should begin to see some differences if we're really committed to it as a goal." 
Chin said his main concern is around the implementation process. While in support of the pathways, he stressed the importance of strong communication with parents, students and staff around the details of the program. 
"I am cautiously optimistic but I am optimistic," Chin said, noting the district has reconstructed or altered its math program about once a decade and spent hours crafting the current iteration. 
Chambliss said the district plans to host informational events starting mid-January to walk families through the pathway options and to answer questions. The district would then schedule a Math 7 assessment around February for sixth grade students looking to bypass the class, setting a start and end date for Math 7 independent study, planning for summer school and developing a master schedule. 
Trustee Lisa Warren joined the board in also sharing her support for the pathways which she said caters to students who have a strong interest in math and those who do not. Still, she noted math courses should still be challenging for all students, referencing public comments from sixth-grade students who stated they felt underwhelmed by their math courses during a meeting in November. 
"Not everybody is going to be an engineer when they grow up. We need artists in the world. We need writers in the world," Warren said. "By seeing these three different pathways, I feel like we're celebrating that. I feel like we are recognizing that we have different kinds of students. We don't have cookie-cutter students in San Mateo-Foster City and I appreciate that."