With two promising COVID-19 vaccines on the horizon, San Mateo County officials implore residents to remain vigilant while noting medical health professionals could soon access the vaccine by late December.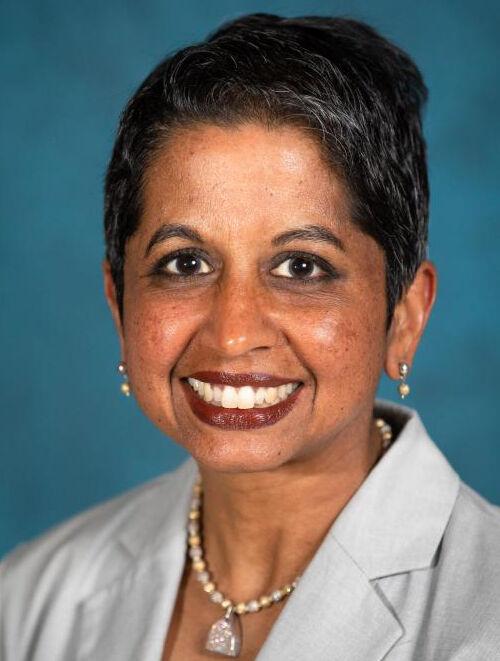 Planning is well underway for distribution of the two vaccines within the county, though Deputy Chief of Health Srija Srinivasan said it could be months until the general public can access treatment. Officials are currently taking quotas of medical professions, particularly those who come into close contact with the highly infectious respiratory disease, to determine how many doses may be needed. 
Through a separate distribution path, cross-county health care providers, like Sutter Health or Kaiser Permanente, would also have doses to administer directly to medical professionals within its network, said Srinivasan. In a statement, Kaiser Permanente officials said the medical provider would take direction from the Centers for Disease Control and Prevention on who should receive the vaccine, while pushing for equitable and effective distribution. 
"Within Kaiser Permanente we have mobilized a national task force to monitor the progress of vaccine development and develop and implement operational plans to ensure that our members and health care workers are vaccinated according to priority guidelines set by the CDC," said the statement. "While the CDC has yet to announce its criteria for prioritizing which populations should receive the vaccine first, when it is announced we will leverage the extensive data and advantages of our integrated system to identify, reach out and vaccinate members and employees who meet that criteria." 
National health officials suggested various safety measures, like wearing face coverings, sanitizing and social distancing, will continue well into the new year, potentially into next fall, said Srinivasan. Both the Moderna and Pfizer vaccines require two doses with 21 days in between.
"It isn't a situation where as soon as the vaccine starts to get distributed everything else can revert back to the pre-pandemic days. We're going to have to get to a period of almost everyone getting those two doses," said Srinivasna.  
She also noted that residents should not allow the news of vaccines to encourage relaxed safety practices. Effective Tuesday, the county was moved from the orange, "moderate" risk tier within the state's reopening framework to the more restrictive red tier after over doubling the number of new daily cases reported per 100,000 residents. The county's new case rate rose from an unadjusted 4.1 new cases to 10.4 new cases per 100,000 residents in the span of a week. On Tuesday, Chief of Health Louise Rogers also said it was possible the county could be moved into the most restrictive purple tier and, if it did, new restrictions could be announced by the end of this week or the beginning of next week.
The rise in COVID-19 cases in the county has largely been attributed to gathering between residents ages 20 to 49 years old, said Srinivasan, similar to other Bay Area counties. Callagy noted the trend is true among all ethnicity groups while infections have stabilized among older community members most vulnerable to the virus. 
"It is a time to really take heed. Pandemic fatigue appears to be real but we need to find the resolve to get through these tough weeks," said Srinivasan. 
Currently, 12,780 residents have tested positive for the virus, and more than 7,000 are among those 20 to 49 years old. The Latino community also accounts for over half of infections while white community members account for nearly half of fatalities, currently at 168 residents. 
Testing successes
And while cases rise, Callagy said testing for the virus has also hit all-time highs, potentially out of increased concern linked to the surge or as a precaution for seeing loved ones over the holidays, he said. More than 230,000 patients have been tested in the county, with nearly 4,000 residents tested daily through private care providers and free county sites. 
Residents could soon also access testing from home following an announcement by Sutter Health that the medical provider co-lead a successful study into a single-use at-home testing kit. In July, Sutter Health's Palo Alto Medical Foundation began studying the all-in-one test kit created by the medical company Lucira Health. 
On Wednesday, the U.S. Food and Drug Administration granted an Emergency Use Authorization for the nose swab test which can provide results within 30 minutes. Within two months, the test could be made available to Sutter Health network providers across 24 California counties, being the first of two systems to offer the test.  
Holiday travel
On accessing testing as a safety precaution before traveling, Callagy and Srinivasan both implored residents to "do gobble, don't gather" by celebrating safely from home. In a joint statement, Bay Area health officials recommended residents host small outdoor gatherings among no more than three households for a short period of two hours and to not participate in multiple gatherings with different households. 
"Do not gather. Do not assume a negative test is going to protect you with your loved ones," said Callagy. "It's meaningless if you're planning to use that testing as an opportunity to meet with family members and say 'I got tested. I'm not sick.' It's just a fallacy, something you cannot rely on, something you should not rely on." 
COVID-19 tests are a "snapshot in time," he said, and would only reflect whether someone was infected while being tested, leaving room for infection between receiving the test and meeting with loved ones. 
"We have so many ways to show our family we love them. Let's keep each other safe and we just have to double down … to get through this tough period," said Srinivasan.  
(650) 344-5200 ext. 106