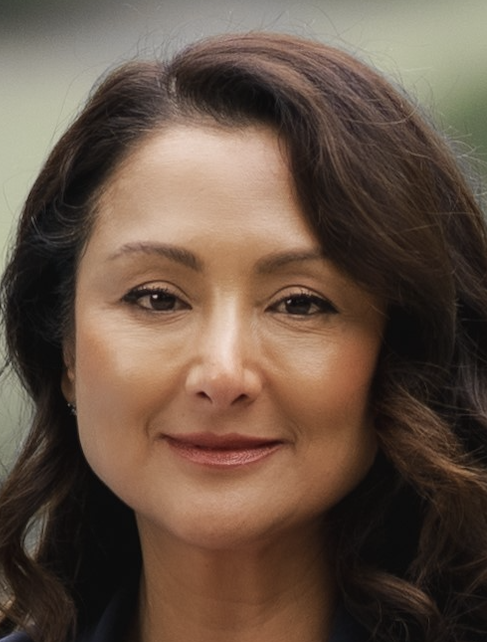 Challenger Christina Corpus is on track to become sheriff over incumbent Carlos Bolanos in the San Mateo County sheriff's race, with Corpus eager to begin working toward rebuilding trust amid a leadership transition.
"I'm excited to bring change to San Mateo County and to be an inclusive leader," Corpus said. "When everyone told me I couldn't do it, it drove me and gave a fire within me to fight and work harder."
According to the latest June 15 results from the San Mateo County elections office, Corpus has 69,599 votes, around 56.26%, while Bolanos has 54,069 votes, about 43.71%.
"I'm disappointed the outcome wasn't what I'd hoped it would be, but I accept and respect the will of the voters, and I'm actually OK with it," Bolanos said.
The race gave residents a choice between establishment experience and a challenger advocating for culture change and a move toward a new policing policy. Voters picked Corpus' vision of more transparency and stakeholder engagement to rebuild community trust. Despite the odds against her, her grassroots campaign focused on meeting people and offering residents someone who would allow their voices to be heard, building momentum throughout the months. Her campaign experience was that people were yearning for change and didn't want to keep the current standard. Anecdotal talks and polling close to the election showed her that people were willing to vote for that change.
"It really made me believe that we had a chance to win this," Corpus said.
Corpus is the Millbrae police chief as part of the city's contract with the Sheriff's Office for law enforcement services. She is also a sheriff's captain and spent more than 20 years as a correctional officer, deputy, sergeant, lieutenant, commander and captain before announcing her candidacy last June. Corpus said many residents she spoke to are concerned about the uptick in crime in neighborhoods, mental health services, and how concealed carry weapons permits are administered and awarded by the Sheriff's Office. Many want someone who will be accessible, reach out and be inclusive, something she will strive to improve in office.
"What I did hear is many felt out of touch with the current leadership, and they didn't feel that their voices were being heard or being asked," Corpus said.
As sheriff, she wants to work toward building a supportive work environment for deputies around physical and mental health. Many deputies see and experience things on patrol that can cause trauma, and she wants them to understand they can have the resources and support to help support their mental wellness. She also wants to encourage collaborative work with the community and accountability as a leader. She aims to ensure employees feel valued while setting the standard for community relationships and getting to know residents. During her campaign, she also advocated for increased citizen advisory committees to offer guidance and better use of force options during incidents.
Corpus is now working toward getting approval for a transition team and hitting the ground running. She is looking at better utilizing Sheriff's Office budget funding and developing a robust hiring plan to address the shortage of deputies.
"I want to start now. I want to implement change and get the groundwork going so we are ahead of it when we take office," Corpus said.
Corpus hopes there will be a smooth transition process that will put the county and residents first. On Wednesday, Bolanos said he would continue to run the office until his term expires in November and remains committed to the job. Bolanos was appointed as sheriff in 2016 by the Board of Supervisors after then-Sheriff Greg Munks stepped down and won the 2018 election.