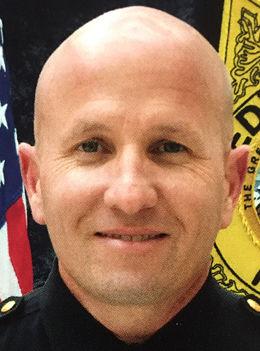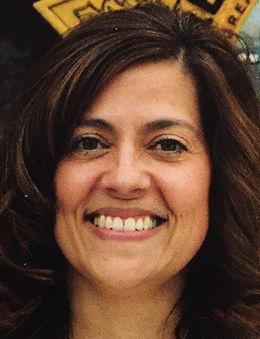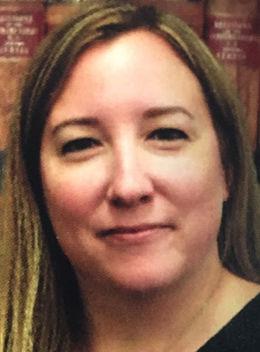 Aaron Treadway, described as "an old-time detective — he lives it," is police officer of the year for Redwood City and Kimberly Perrotti prosecutor of the year for her work on a real estate fraud case involving tries to move a 66-year-old woman out of her home.
The awards ceremony held Saturday also included presenting the Medal of Valor to officers and naming communications supervisor Jackie Barberini as professional of the year.
Mayor Diane Howard said at the Monday meeting of the City Council that hearing the stories of officers could be overwhelming.
"They do great work every day," Howard said.
Treadway has served as a police officer for 23 years including work as a detective.
San Mateo County District Attorney Steve Wagstaffe spoke about Treadway's tenacity.
"He doesn't stop until he accomplishes the goal," Wagstaffe said.
Treadway is routinely the first to show up on a call and the last to leave, according to the police department. He is able to conduct extensive investigations while still managing his patrol responsibilities, the department said.
Prosecutor Perrotti worked exhaustively on the real estate fraud case in Redwood City that began in 2018, the department said.
Suspects were trying to move the victim out of her home when the Redwood City police became involved, the department said.
Initial work by officer Joe Freitas and extensive follow up by Detective David Denning allowed the elderly woman to stay in her home, the department said.
One defendant, a resident of Studio City in Southern California, has been sentenced to three years and four months in prison. Another will be arraigned Friday in San Mateo County Superior Court.
Wagstaffe said prosecutor Perrotti's attention to detail is unmatched — and that fraud cases can involve reviewing thousands of pages of documents.
"You never know where the nugget will be," Wagstaffe said. "Kim always finds the nugget."
At the Saturday awards ceremony, Barberini — who has worked 20 years as a supervisor in dispatching operations — was honored for overseeing a renovation of the department communications center.
She also worked on solutions to an unexpected service disruption at the end of 2019.
"Barberini brings back best practices to the Redwood City Police Department and San Mateo County," the department said.
Medals of Valor went to Detective Joe O'Gorman and Officer Roman Gomez for their response to a 2017 incident at a workplace on Penobscot Drive.
The officer placed themselves in harm's way and caused the armed suspect to focus on them — allowing the victim to escape, the department said.
Sergeants Rich Santiago, Junsun Lee, Mark Alifano, Ed Conover and Nick Perna received the Medal of Valor for their response to a 2017 incident involving a report of a man with a gun at ATMs of Wells Fargo Bank on Broadway.
Detectives David Denning and Ryan Kimber, along with Officer Allen Wang, were also given medals for their response to the incident.