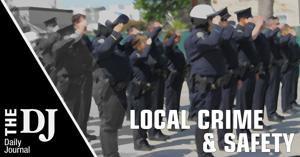 Foster City Police Chief Tracy Avelar announced Friday the department will add "Peace Officer" decals to be prominently displayed on all police vehicles.
The idea behind the initiative is to emphasize the department's commitment to community policing and its work to increase trust and create partnerships, according to a city press release.
"I'm excited about the launch of the Peace Officer program and how our Police Department continues to engage and build relationships with our community," said City Manager Peter Pirnejad.
The change was funded, overseen and inspired by Police2Peace, a national charitable initiative to improve public trust.