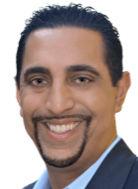 To plan for the future of housing in Foster City, the City Council and Planning Commission jointly discussed housing goals and issues it wants to address.
Mayor Sanjay Gehani said the March 24 City Council and Planning Commission study session was about engaging the community and local officials on housing issues.
"So raising awareness about the facts of the environment that we are in and coming to some knowledge base about that before adopting the position on housing over time. So that's what today is the start of," Gehani said.
The meeting included a panel of experts on state housing laws and regulations, water issues and traffic that will affect housing in Foster City. Dan Carrigg, a presenter from the senior policy advisor with the Renne Public Policy Group, provided updates on housing legislation and community development at a state level.
Carrigg said there had been a tipping point in frustration about housing policy at the state level. Housing production in the state hasn't matched prior levels, but the state still adds people and jobs. Gov. Gavin Newsom has talked about an effort to develop 3.5 million new housing units by 2025, although Carrigg said that number seems high for the number of units that typically get built. Federal housing funding has also declined since the 1980s, making it harder for California to get funding. He described frustration at the state level about housing but an acceleration on policy focused on local government, with more monitoring and oversight of local government on housing issues.
"I think there are expectations that somehow local planning will deliver this new level of units being constructed," Carrigg said.
There were concerns that the state might try and override city decisions about denying a housing development. For example, the state has recently tightened up laws, like Senate Bill 167, the Housing Accountability Act, that raises the bar on denying a housing project. State agencies can also act as if they are in a silo when making policies that affect housing, Carrigg said.
"The state really has not completely harmonized its policies that connect back to the housing discussion that we have tonight," Carrigg said.
Councilman Sam Hindi said California had been affected by a decrease in federal housing spending that then affects cities, citing the large military budget as an example of other federal spending priorities.
"There is definitely a housing problem, and more so, an affordable housing problem. It makes it so challenging for the cities when the state continues to mandate more housing, and for the cities to address affordable housing, yet there is no funding from the state," Hindi said.
Councilman Patrick Sullivan thought one housing challenge was the lack of available data to show how much housing seniors and younger people need. He suggested tax incentives for seniors to convince them to sell homes.
"One of the major obstacles in the Bay Area is the appropriate amount of data that we need. Most of these senior citizens will not move out of their houses because of capital gains," Sullivan said.
Foster City remains concerned about its Regional Housing Needs Allocation, or RHNA, which is a state housing mandate determining how many housing units each city must build in an eight-year-cycle. The Association of Bay Area Governments, or ABAG, distributes a share of the region's housing need to each city and county in the Bay Area. ABAG is currently determining and receiving feedback on its housing allocations for the sixth RHNA cycle from 2023 to 2031. According to a city report, the sixth cycle RHNA numbers are significantly higher for Foster City, San Mateo County and the Bay Area region. Foster City has been assigned 1,896 housing units this cycle after getting 430 units last cycle. David Driskell, of Baird and Driskell, a local community planning organization, said cities wouldn't have final RHNA numbers until the end of the year, but Southern California cities that have appealed their numbers have not succeeded often.
"It's likely that those numbers will be pretty close to what comes out in the end," Driskell said.
Foster City also heard a presentation about potential water supply reductions through recent changes to the State Water Resources Control Board Bay-Delta Plan, which protects and controls water quality and supply in the Bay Area region that come from Central Valley rivers. The Bay Area Water Supply and Conservation Agency, or BAWSCA, a group representing Peninsula cities that get water from the San Francisco Public Utilities Commission, said the Bay-Delta Plan would result in a loss of 90 million gallons of water a day from the Hetch Hetchy Water System for 1.8 million Bay Area residents. Foster City water demands are expected to increase in the coming years, and the city is looking at how to manage its water demand with new housing developments.