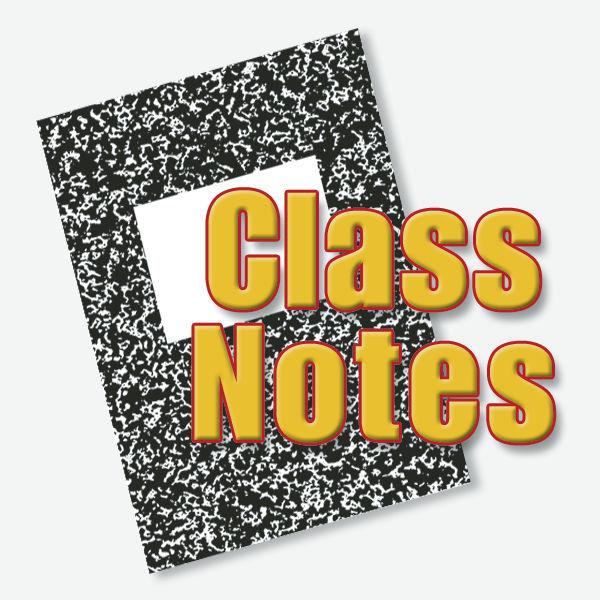 The San Carlos Chickens' Ball donated $17,000 to the San Carlos Elementary School District. The funding — drawn from sponsorships, donations, ticket sales and more — will finance the school system's visual and performing arts program. The Chickens' Ball is a biennial variety show presented by the San Carlos PTA, intended to raise money fro cultural and public arts programs as well as local schools. The fundraiser had hoped to generate $40,000 for public schools this year, but that was limited due to the pandemic. Visit chickensball.org to find out more about the program.
Skyline College awarded more than $189,000 in scholarships to 255 students who achieved academic excellence. Pearl Ibeanusi, who plans to complete her education at UC Santa Cruz, was awarded the Karl. S. Pister scholarship worth $20,000. The competitive scholarship is awarded to only 13 students across the nation.
Lauryn Shek and Corinna Lee, of Millbrae, Karlo Santos and Mario Lopez, of South San Francisco, Makena Roberts, Claire Johnson and Sara Gerber, of Redwood City, Julia Knepper, Joseph Kasali and Cameron Cosentino, of San Carlos, Rachel Chong, of San Bruno, as well as Camille Barnett, of Belmont, made the dean's list at Azusa Pacific University.
Jonathan Song, of Belmont, and Alexander Berman, Keishi Foecke, as well as William Loh, of San Mateo, made the dean's list at Washington University in St. Louis.
Joel Heinschel, of Redwood City, graduated from the University of Wyoming.
Class notes is a column dedicated to school news. It is compiled by education reporter Austin Walsh. You can contact him at (650) 344-5200, ext. 105 or at austin@smdailyjournal.com.