Steve Johnson, an amateur boxer who fights out of San Mateo's B Street Boxing, was nicknamed "School Boy" when he started boxing as a 13 year old. It was an apt description since not only was Johnson excelling in the boxing ring, but also in the classroom.
Now 18 years old, Johnson is the one schooling opponents. Now going by his Instagram handle of "Too Much," Johnson earned his biggest title to date, going 4-0 in winning the Elite Male 125-pound division at the USA Boxing Summer Festival in Lubbock, Texas.
"This is the highest level I've won," said Johnson, who currently lives in San Francisco, but graduated from Baden High School in South San Francisco after three years at Eastside College Prep in East Palo Alto. "Honestly, it was a feeling of relief. I've waited so long for this. I've been praying to win (a tournament like this) since 2016."
Eddie Croft, owner and trainer at B Street Boxing and who has worked with Johnson the last five years, believes Johnson's tournament victory was the breakthrough the team had been searching for.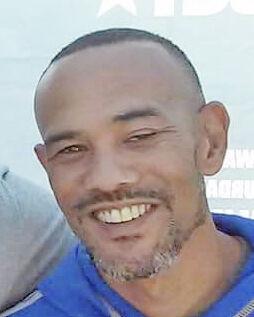 "This is Steve's first win at a USA Boxing tournament. … He's been on the cusp for a while and just needed something to break through," Croft said. ""I always felt like we were about to break through … and it just didn't happen until now.
"Really what this does is it puts Steve on the radar of the Olympic boxing committee."
Johnson opened the tournament with a pair of unanimous-decision victories at the end of last week, including a win over the No. 1-ranked boxer in his weight class in his second bout Saturday. Johnson won a close split decision in the semifinal Sunday and took gold with another split decision in the championship bout Monday afternoon.
All of this without Croft in his corner, who heads to Latvia this weekend to begin training with WBC International super middleweight champion Evgeny Shvedenko. Instead, Croft texted Johnson the plan of attack for a given fight. It worked to perfection in the championship bout, but something got lost in translation for the semifinal bout.
Croft did not know how to explain, through text messages, his plan of attack in the semifinals. Croft believes that's what led to such a close decision.
"I couldn't explain it over text. That little bit of instruction would have created a lot of separation in the fight and it wouldn't have been so close," Croft said. "I learned my lesson from that. So I tried to find a more explicit way to explain it, so that's how I thought of the yo-yo."
Croft went on to explain the nuance of timing and distance when it comes to boxing. Getting those two things right can lead to a lot of success. With Johnson being about 5-foot-3 and facing a taller opponent, Croft had to figure out a way to get inside his opponents reach.
Croft came up with the concept of a yo-yo. Johnson needed to step in and get off first as his opponent recoiled and then had to get back out before the guy in front of him could reload. Bob in, get your shots off, and then bob out.
"It's not his normal fighting style," Croft said. "It's a skill we practiced, but not that much. But I knew he could do it."
Johnson was certainly confident in executing the game plan.
"In many ways, I'm a very versatile fighter. Sometimes I have to walk them down. He was expecting me to rush him," Johnson said of the championship bout. "I was able to draw him forward I saw his openings."
Johnson worked the plan to perfection. After a feel-out round in the first, Johnson steadily would throw the harder, bigger and cleaner shots in rounds two and three, all of which added up to the tournament championship.
"He followed the game plan exactly," Croft said.
Croft hopes to get a fight for Johnson in a local show that he is helping produce at the end of August and after that, he's hoping that USA Boxing took enough notice of Johnson to invite him to USA Boxing-sponsored events.
After that, it's all about putting in the work and then having the breaks go your way.
"I temper all expectations for fighters," Croft said. "There is one thing I always say to most of the guys I train. They have the ability and I can teach them what they need to do to be a contender for a title … But sometimes things don't break your way."
While Johnson has dreams of being a professional fighter, he also plans to make the world of boxing his career — as a fighter, trainer, strength coach, dietitian — any way to stay involved in the game.
"If it wasn't for boxing, I wouldn't have found a way to stay focused in school. It brought out a new version of me, the real version of me. When I found something I loved, it motivated me to be a better person," Johnson said. "My view is boxing in not a part-time thing in my life. I hope to go to the pro ranks and even past that, I want to be an analyst, a dietitian, anything. … I'm also a personal trainer. I train a bunch of little how to box. I have one serious fighter.
"Boxing will forever be part of my life."