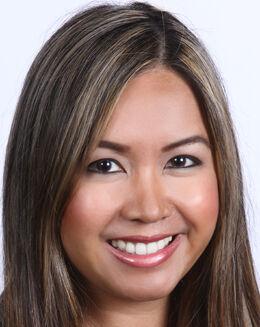 A recent survey released by UC Berkeley's Terner Center for Housing Innovation and the National Association of Hispanic Real Estate Professionals highlights the plight of housing providers during the COVID-19 pandemic. This study reinforces Time Magazine's story "How Eviction Moratoriums are Hurting Small Landlords" (June 11, 2020).
The Terner study found that 1 in 4 landlords have already borrowed funds to pay their bills and almost 2 in 5 lack confidence in their ability to make ends meet in the next 90 days. Time Magazine profiled a Los Angeles owner with more than $15,000 in unpaid rent which she was forced to absorb due to the city's eviction moratorium. Both pieces bring light to how housing providers — especially those with independently owned and managed properties — are also affected and have received nothing from the local, state or federal governments to help. In fact, under the CARES Act, rental housing providers were practically left out.
These findings should be a wake-up call for local leaders, as the majority of rental housing providers, just like the membership of the California Apartment Association, is composed of individuals who own just a few units. This is also true for San Mateo County, where family-owned rental units represent a significant portion of the rental homes. In the city of San Mateo, 87% of the owners own just one property.
These smaller apartment buildings owned by individuals are often the owners' only source of income, and while these housing providers have been working with their tenants, they've been forced to shoulder the cost of the eviction moratorium without financial relief. All the while, their own obligations mount, and ongoing extensions force them to continue offering a line of credit without much certainty that either the landlord or their tenant will recover.
But, rental housing providers are determined to be part of the solution.
In March, the rental housing industry took swift action and worked closely with San Mateo County officials to develop an eviction moratorium that would protect renters financially affected by COVID-19. Asking landlords to temporarily defer rent payments was no easy feat, but it was the right thing to do. The county responded by maintaining a balance that protected renters from eviction while ensuring landlords would be able to recover the rent they deferred. This action ensures local owners can still legally collect the rent they're owed and fulfill their own obligations.
After nearly five months and an ongoing pandemic, the time has come to tackle the very difficult task of what to do with the accrued rent debt and the ongoing loss of income that owners experience.
These rental housing providers are not financial institutions and cannot extend indefinite lines of credit without a funding mechanism to backfill months of unpaid rent. A negative chain reaction will occur if rent remains unpaid. That's why a plan for renters AND housing providers is so critical.
CAA and local rental property owners were encouraged that the San Mateo Board of Supervisors, on Aug. 4, took the needs of housing providers to heart. Instead of just extending the county's eviction moratorium, the Board of Supervisors unanimously adopted a resolution to include local rental housing providers in the county's safety net by supporting the development of a comprehensive plan for rental assistance that includes funding for landlords.
Identifying a fair and balanced funding mechanism to pay the cost of the eviction moratorium is the right approach. Even renter advocates agreed that the most effective form of rent relief is direct payments to landlords who have had to defer rent. The county's proposal recognizes that it's unfair to force rental housing providers to provide free housing and pay the price of public policy using their own income and savings. Furthermore, it's unrealistic and unlawful to wipe out renters' back rent with a magic wand.
Next month, the county will make this program a reality when it officially allocates at least $2 million from the CARES Act and other county funds for a rent-relief program to help pay these independent landlords what they are lawfully owed. This allows renters to remain housed and continue to shelter in place without jeopardizing family-owned rental housing. And as the Terner study stated, the failure of these properties means loss of maintenance jobs, declining property tax payments to municipalities and foreclosures — an outcome that would only result in more displacement.
Rhovy Lyn Antonio is the vice president of Public Affairs for the California Apartment Association and serves on the county's Home for All Steering Committee and the San Mateo County Economic Recovery Committee.