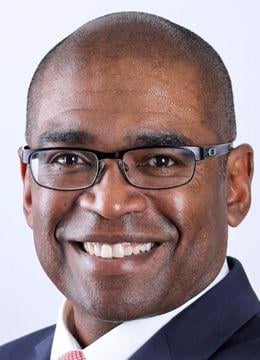 On behalf of the San Mateo Police Activities League Board of Directors, we extend our deepest gratitude to the men and women of the San Mateo Police Department for their continued efforts to serve our PAL kids and their families during these exceptionally challenging times.
For more than 20 years, San Mateo PAL has lived their motto of "Building the Bond Between Cops and Kids," recognizing the critical role that these relationships play in building trust in our community. Since 1997, San Mateo PAL has served thousands of local girls and boys at little or no cost, supported by a volunteer Board of Directors and the generosity of donors and leaders in our community. San Mateo PAL fills the much-needed gap in affordable and purposeful activities for our youth and their families. We provide positive youth programs in which children develop life skills, participate in life-changing programs and build supportive relationships with our police officers.
PAL is an independent 501(c)(3) nonprofit organization dedicated to building a stronger and safer community through our kids, our most valuable asset. Our extensive PAL programs and activities include the Junior Giants Baseball League and the GREAT program (Gang Resistance Education And Training) where students learn valuable lessons to avoid gangs, prevent bullying and make wise choices. Our nationally recognized PAL Diversion program provides the professional guidance and counseling that has successfully kept dozens of our young people out of the system, in school and on track to becoming productive members of our community.
When public health restrictions mandated the suspension of our regular educational, social and recreational youth programs, our officers quickly recognized that the emerging priority would be providing wholesome food and critical supplies for our PAL families and those experiencing hardship. The PAL team assessed the need and, working with local resources and our San Mateo police officers, immediately began delivering, and continue to deliver, hundreds of boxes of essential food to families. To date, PAL has distributed thousands of meals within our community. To spread some holiday cheer during these trying times, PAL also delivered Easter baskets bringing a smile to many children this past holiday, and this summer PAL will be distributing activity boxes for our youngest PAL kids. PAL continues to provide online programs and classes along with family support services and counseling. All of these efforts are primarily funded by the San Mateo Police Activities League.
We recognize that these are tumultuous times and acknowledge those who question the role of the police in the lives of our children, but we have been deeply touched by the outpouring of support and gratitude from the families we serve. We believe that the San Mateo we know and love will move on from this — better, wiser, with heightened awareness and a renewed commitment to equity and social justice.
We invite members of the public to look at our website, www.sanmateopal.org, check out our social media (@SanMateoPAL), or visit us in person and get involved. The youth of our community is the future of our community, and we thank our devoted San Mateo police officers for continuing to invest in our youngsters and keeping those bonds strong as we navigate the future together.
Darren Kelley is chair of the San Mateo Police Activities League Board of Directors