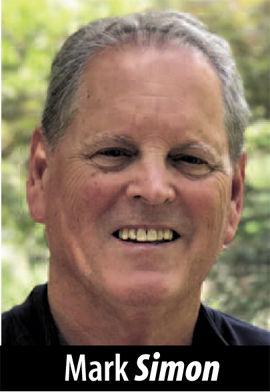 The new year always brings new avenues for the expression of political ambitions, and 2021 is no exception. Those wishing to run for higher office are wasting no time barreling into campaigns for an election that is nearly 18 months away.
This week, only the first week of 2021, two candidates — San Carlos Mayor Laura Parmer-Lohan and Menlo Park Councilman Ray Mueller — declared for a seat on the San Mateo County Board of Supervisors that will be vacated next year by Don Horsley due to term limits. At least three other candidates are said to be considering running in the same district — Steven Booker, who leads the local electricians union, Virginia Chang Kiraly, recently re-elected to both the Menlo Park Fire District Board and the San Mateo County Harbor Commission, and Mike O'Neill, a Pacifica councilman since 2012.
Then there is the long-running candidacy of Belmont Mayor Charles Stone for the board seat held by Carole Groom, also termed out at the end of 2022. I'd tell you how long Stone has been running, but his actual launch date preceded Groom's re-election in 2018 and has been lost in the mists of antiquity. I'm exaggerating, but he has been running a long time. 
Nonetheless, there are rumors about potential opponents to Stone, including the oft-discussed (never confirmed or denied) San Mateo Councilwoman Diane Papan, and San Mateo-Foster City Elementary School District Trustee Shara Watkins. Those rumors aside, it is hard to imagine Stone will run entirely unopposed for an open seat, despite his best efforts to clear the field.
An open seat at any level and at any time is an enticement and a rare species in San Mateo County, which remains a hotbed of social rest. Serious challenges to incumbents — serious enough that the incumbent could lose — have not happened in decades. 
As a result, incumbents stay in office through the balance of their allotted terms. That means would-be elected officials spend years waiting for an opportunity — a seat with no incumbent — with their pent-up ambitions building up over years.
DISTRICT THREE: The race for the Horsley seat already has drawn a crowd. OK, a small crowd. It is a sprawling district, extending from western Menlo Park, up the coastside to Pacifica, and including San Carlos. Unlike the other supervisorial districts, this one has no single city large enough to dominate the political landscape. Clearly, that has been sufficient to encourage Mueller and Parmer-Lohan.
Parmer-Lohan declared first on Monday in a news release touting a few endorsements, most notably former assemblyman and supervisor Rich Gordon. She also noted she already had raised $50,000, money that came, she said, from supporters around the district. Still in her first term on the San Carlos City Council, Parmer-Lohan said her candidacy is about "expanding that base of support" she nurtured through outreach to her community on the critical issues they face — child care, fire safety, health, social equity. "The ideas of how one could solve these problems originate at the county level," she said.
If elected, she will be the first openly gay supervisor since Gordon, and the first mom on the board in a while. "My experience on the dais, and the data have shown, that those governing bodies and policy-making boards that have diversity on them are far more effective," she said.
Mueller, unopposed last November when he was re-elected to a third term announced Tuesday, a day after Parmer-Lohan and launched with a long list of endorsements, including U.S. Rep. Anna Eshoo, assemblymen Kevin Mullin and Marc Berman, supervisors Dave Pine and Warren Slocum, state Sen. Josh Becker, former state senator Jerry Hill, and dozens of current and former local elected officials.
Mueller said the pandemic "has really shined a light on the cracks on the sidewalk." Serving on the board, where the great majority of social services are delivered, is "an opportunity to look anew at the problems" of racial equity and "how we get services to people when they're tremendously strained."
Mueller certainly has rounded up much of the county establishment, but Parmer-Lohan said she will get her own endorsements and, she added: "This election is not going to be a coronation."
It promises to be an interesting, wide-open race, particularly if the other rumored candidacies develop. Booker would be the only Black candidate, running in the wake of any momentum created by the Black Lives Matter movement, a context that certainly appeared to help some local candidates in 2020. Should Change Kiraly run, that could diminish whatever strength Parmer-Lohan gains from being the lone woman in the race.
Mark Simon is a veteran journalist, whose career included 15 years as an executive at SamTrans and Caltrain. He can be reached at marksimon@smdailyjournal.com.