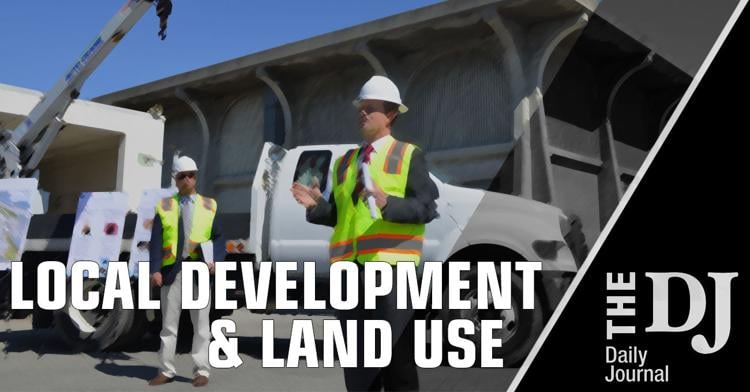 The owners of a commercial office building in downtown Redwood City have settled with Habitat for Humanity Greater San Francisco after a legal battle over the height of a proposed affordable housing development slated for 612 Jefferson Ave. 
The project entails 20 below-market rate condominiums ranging from one to three bedrooms in a six-story building that would sit on what is now a vacant, 5,000-square-foot lot. The condominiums would be available to those making between $63,000 and $85,000 for a family of four, or 80 percent of the county's median income. 
Attorneys Geoff Carr and Kevin Frederick, whose law offices at 605 Middlefield Road are on the same block, felt the proposed building was incompatible with the area for a variety of reasons, but opposed it primarily because of its height.
The Planning Commission approved the project in 2017. Carr appealed the decision, which was rejected by the City Council. A lawsuit soon followed.  
Now that Carr and his partners reached a settlement with the affordable housing nonprofit, the development will proceed as approved, six stories and all. Habitat for Humanity did agree to a number of maintenance requirements. For example, the nonprofit will have to conduct a post-construction survey to ensure no damage is done to 605 Middlefield Road, it will wash the exterior of Carr's office building three times during construction and maintain landscaping along the property line.
Carr said he reluctantly agreed to settle after losing a 2-1 vote with his partners. He said he also settled because of fatigue and the cost of the legal battle, adding that the legal basis for his argument is "thinner" with a nonprofit than with private developers.
"We like Habitat and we want it to happen and we only wanted it to come down a floor or two," he said. "We were hoping to settle for five, but it didn't happen."