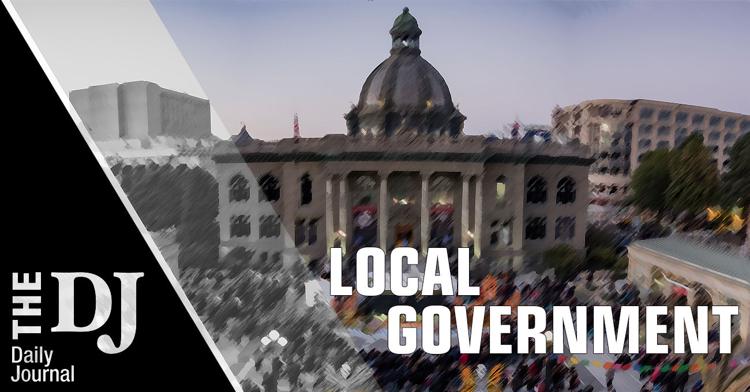 What San Mateo community members like and dislike about their city and what they envision for its future are among the questions city planners are hoping those attending the city's General Plan Vision Workshops Saturday will help answer.
Though the city's process to update its General Plan is well underway, the effort to gather input from residents and those working in the city in a variety of settings is taking off, explained city planner Julia Klein. Aimed at setting a vision for the city in 2040 and policies guiding its growth, the city's General Plan update process was initiated last year and is expected to include discussions on housing, land use policy, circulation, open space, noise, safety and conservation.
Klein said two sessions with the city's General Plan subcommittee, a seven-person working group comprised of elected and appointed officials, have been held Sept. 24 and Oct. 16 and already generated feedback on a variety of topics, including the availability and affordability of housing and local traffic patterns. She said the Saturday workshops are designed to give residents opportunities to discuss what they like and don't like as well as aspirations they have for the city in small groups and through a variety of exercises.
"We're just trying different ways to make it easier for people to participate," she said.
Well aware that community members may have different preferences in the way they choose to submit feedback, Klein said officials are trying to think outside the box when it comes to engaging the public, making online engagement exercises, pop-up events and even a bus tour available to the public in the coming months. She added those who prefer to offer photos or images as feedback can do so online as well, and hand-written or in-person feedback is also welcomed as the public engagement process unfolds.
She said officials have worked with neighborhood associations to offer workshops similar to those set for this weekend to create a setting some might consider more approachable than a more traditional planning meeting that might be held at City Hall, noting city officials are also available to meet with community groups throughout the planning process.
"That type of a gathering might be too big for some people and they might feel that a more intimate setting … is more comfortable," she said.
Though planners are hoping residents of all ages contribute their thoughts to the process, Klein said they are also looking forward to engaging those who are less familiar with the city planning process as well as members of the city's diverse workforce, which she noted includes emergency responders, nonprofit employees and health care workers, among others. Klein added child care will be offered at the Saturday workshops and officials are planning to have staff members who can speak Spanish available at many of the General Plan meetings to ensure as many people as possible can participate.
"San Mateo has a lot of diversity and there's a range of socioeconomic [statuses] in our population," she said. "When we talk about community, we're trying to be inclusive."
Once feedback on what could be improved in the city is collected and analyzed, Klein said officials will begin exploring best practices in more specific areas, such as housing and traffic, noting they will continue to ask community members to weigh in on the process as it progresses.
She said she has been encouraged to see high school students and younger adults participate in the two meetings the General Plan subcommittee has held so far, and expressed hope more community members, especially those who haven't participated in this kind of planning process previously, continue to offer their thoughts throughout the two-year effort to update the city's General Plan.
"If we get people to come that have not participated before, I think that would be a win for us," she said. "We're discussing topics in these small groups and people can listen to each other. That's a win for the community."
Two General Plan Vision Workshops will be held Saturday, Nov. 3. The morning session will be held 10 a.m. to noon at the Central Park Recreation Center, 50 E. Fifth Ave., followed by another session from 2:30 p.m. to 4:30 p.m. at Hillsdale High School's cafeteria, 3115 Del Monte St. Light refreshments and child care will be provided at both sessions. Visit strivesanmateo.org for the most updated information on the public input process and to sign up for a mailing list for the project.