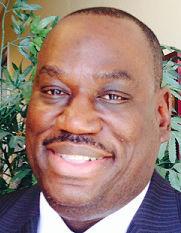 Foster City has made leadership changes in its Public Works and Parks and Recreation Departments, with both department directors let go and a new interim head running both.
Former Parks and Recreation Director Jennifer Liu and Public Works Director Norman Dorais have been let go by the city. Their last day working for the city was on Friday, Jan. 8. Assistant City Manager Dante Hall will oversee the two departments in an interim capacity and be responsible for both departments' consolidation through the fiscal year. Hall previously served as interim city manager before the city appointed current City Manager Peter Pirnejad. Pirnejad said he hasn't decided on if Hall will be made the permanent head of the new position or when the city would fill the position permanently. The two departments will still operate under the same name, and people within both departments will have the same responsibilities, with most changes coming at the leadership level. The changes are effective immediately.
Pirnejad said he made the decision based on the importance of the upcoming capital improvement projects like the Levee Improvement Project, which Public Works is in charge of, the economic downturn due to COVID-19 and to ensure more organizational agility. The public will see some small changes in who to contact at both departments and department leadership. Pirnejad, who was hired by the city in December following the resignation of Jeff Moneda in June, began the job on Jan. 4. He said he made the consolidation decision last week.
Pirnejad is focused on ensuring a smooth transition as he starts his new position to help relieve the financial and long-term issues Foster City faces due to COVID-19. He does not anticipate any further layoffs or significant changes to the two departments, saying the restructuring was mainly focused on organizational purposes to streamline leadership. He wants to rely more than ever on middle managers and give them leadership opportunities to see the city through its current challenges.
Pirnejad said the decision was difficult to tell employees. The city sent an email to staff last week about the decision and plans to have an all-hands meeting with city employees Wednesday. He hopes the decision will bring stability to Foster City, he added.
Pirnejad said changes like consolidation between Public Works and Parks and Recreation in other cities are not unusual and was an opportunity to bring the departments together and benefit from the collaboration. Department responsibilities and how the departments are structured will mostly remain the same, although some personnel changes may occur through retirements.
Pirnejad believes the city's parks are some of its best assets, and he wants to ensure parks and facilities continue to operate at a level residents expect. The Public Works Department has 40 employees in its department, while the Parks and Recreation Department has 30. Foster City has 191 people working for the city, with 157 full-time workers and 34 part-time workers.