It was love on the diamond that took Kaleb Keelean to Oregon Tech.
The junior leadoff hitter for the small NAIA program in Klamath Falls, Oregon had never traveled much. After graduating from Burlingame in 2016, he played two years at Skyline College before transferring to Cal State East Bay in 2020.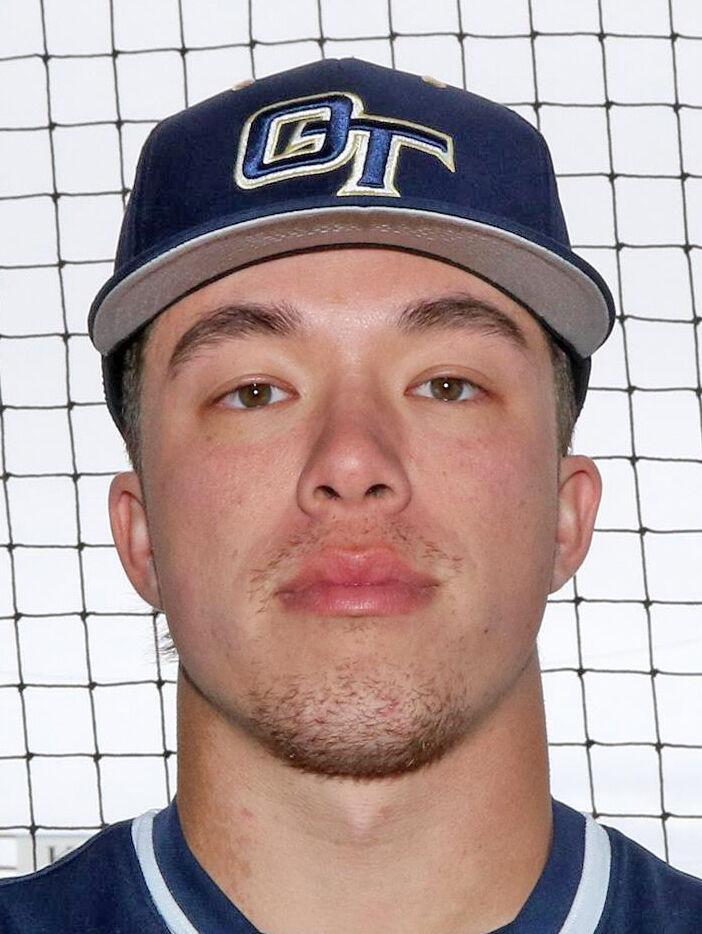 Since Cal State East Bay canceled its 2020 season 20 games in, though, the NCAA Division II program in Hayward has yet to return to the diamond. And when it was announced late last year the entire 2021 season was being canceled, Keelean quickly started looking for other places to play, leading him to Oregon Tech to reunite with his old friends, Mitchel Swanson and Aubrie Businger.
"Me being 23 years old, I already red-shirted at Skyline my first year there … and I just wanted to play," Keelean said. "Mitchel has been my best friend since I was like 8 years old, so I just called him and asked him: 'Hey, are you guys having a season?'"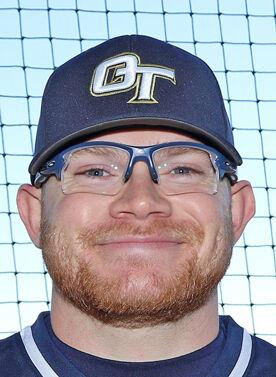 Swanson also landed at Oregon Tech after something of an odyssey. He and Keelean played together at Burlingame and Skyline. After Swanson's final year at Skyline in 2018, he opted to quit school, and baseball, altogether.
It was just around that time Swanson started dating Businger, a Mills graduate and College of San Mateo softball standout on the verge of transferring to Oregon Tech. In the two years Swanson was out of school, and baseball, he'd frequently commute to Klamath Falls to watch Businger's games. She eventually introduced Swanson to Oregon Tech softball coach Greg Stewart, who recommended he call the school's new baseball coach, Jacob Garsez.
So, amid the pandemic last summer, Swanson found himself enrolling at Oregon Tech, ready to reestablish his baseball career as a power-hitting corner infielder.
"I had no doubt he could play here if he wanted to," Keelean said. "When he said he was going to try out, I had every ounce of faith in him he was going to be able to play up here."
So, when Keelean telephoned a few months later to ask Swanson if Oregon Tech was having a season, not only was the answer a resounding "yes," but it just so happened Garsez was looking for a prototypical leadoff hitter/outfielder. Keelean — a left-handed hitter who recorded a career .316 batting average at Burlingame and a .435 on-base percentage his sophomore year at Skyline — certainly fit the bill.
"He's always played baseball at a high level," Swanson said. "And coming up here, I knew he'd be successful."
Keelean enjoyed one of the most successful series of his life this past weekend as Oregon Tech split a four-game series with Corban University-Oregon. The Owls' leadoff hitter reached base 13 times in the series, going 9 for 17 with three walks and a hit by pitch, adding three doubles, three runs, four RBIs and two steals.
"Right now, he does a tremendous job of swinging at quality pitches, and taking balls, and seeing the ball really well," Garsez said. "He hits really well with two strikes and has a way of just earning his way on base."
Heading into last weekend's series, Keelean and Swanson were tied for eighth in the Cascade Collegiate Conference, each hitting .327, while Keelean's .486 on-base percentage ranked second in the conference. They improved on all those numbers against Corban University.
"He's been a great addition," Garsez said. "He fits the program well, not just from a performance standpoint, but he's been great to have."
As for love on the diamond, Swanson and Businger recently celebrated their three-year anniversary.
And Oregon Tech must love having them there. Each has settled in as middle-of-the-order threats in the hearts of their respective batting orders. Swanson ranks second on the baseball team with six home runs. And Businger is batting .421 while ranking ninth in the nation among NAIA softball programs with eight home runs.
Keelean and Swanson — who have been friends since their youth league days with Burlingame Youth Baseball Association — have found a home in one another as well. Each have one more year of collegiate eligibility, and Keelean said they both intend to play at Oregon Tech in 2022.
"So far it's been worth it," Keelean said of the whirlwind journey. "I think this has been some of the most fun I've had playing in a long time.
"And I'm even happier I found a way back because of [Swanson]," Keelean said.