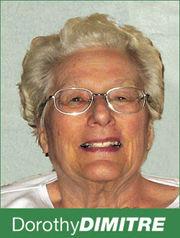 "History records no more gallant struggle than that of humanity against the truth."
Every year when the game of football begins to be featured in the newspapers, etc., I am reminded of the following column that I first wrote in September 2011. I had long been appalled by the way such an extremely violent game has been allowed to continue to cause severe concussions and other serious injuries, even among young boys. Not long after that, Assembly Bill 25 was signed and the issue received more attention, especially when the NFL was sued by 2,000 former players. But I didn't expect miracles. So now, the 2011 column:
In early August, it was appalling to read a report about a high school football player who had suffered severe head injury while playing the game, had been in a coma for some time and had brain surgery and much therapy. Once he was considered to have recovered, he was back on the team with his father's encouragement. Its very disturbing to think what may be in store for this young man when you consider the following.
A recent article in the newspaper highlighted a former 49er who, as a result of playing football, has had nine brain surgeries and has been suffering from short-term memory loss for all the years since. He says he's a "walking and talking illustration of a tragedy that has overtaken a growing number of retired football players." We are informed that "The NFL, after many years of disputing any conclusive link between concussions and long-term brain impairment has begun acknowledging the game's toll on the head." It informed us that in August, 74 former players alleged the league and helmet maker Riddell concealed information about concussions for decades. Not only is this outrageous, isn't it also criminal?
You'd think that long ago there would have been a vigorous campaign to deal with the situation, but it seems that no one with clout took the brain damage issue seriously. In the zeal to whitewash the whole thing, future ramifications of such injuries were conveniently overlooked because in the United States football is seen as sacrosanct — a national obsession. No doubt this was also effected by vested interests. Apparently, no matter how many lives would be ruined or how much suffering results, nothing must interfere. After all, if a guy plays football, he's a real man — tough, macho, a pride and joy for his parents — an All-American male.
The author of a recent editorial titled, "High School Football Risk Demands Study," states that there should be more and better medical information dispatched to parents, that the helmet manufacturers should be held to higher standards, and that "coaches managing games and facing high pressure to win aren't left to their own devices … Californians will have to consider curtailing their sons' participation until safety standards are upgraded," it read.
And then, on Aug. 30, the Daily Journal reported the saddest related story of all. A young high school student committed suicide which was believed related to a severe concussion and other serious injuries while playing football. If you were his parents, how would you feel about the game? Wouldn't you be up in arms because the truth about the risks of playing such a violent game has been soft-pedaled for so long? Why do we, as a culture, encourage young boys to play a game that can have such mind-boggling consequences? Is the game worth the price? Isn't it way past time to take this situation seriously?
As I write this, AB 25 requires athletes ages 6 to 14 "suspected of having concussions or head injury to be sidelined for the rest of the day's practice or game and not returned until cleared by a health professional" is waiting for approval on Gov. Jerry Brown's desk. The fact that it includes a "concussion information sheet" as required reading for athletes and their parents is, I suppose, better than nothing, but still terribly inadequate.
Maybe if there's enough publicity about the damage to the brain that occurs to so many football players, some parents will forbid their sons to participate. Maybe the helmets that have been found to be inadequate will be recalled. Maybe more sensible and reasonable minds will eventually prevail. Maybe I'm just an old grandmother who believes that since all of our boys and young men should grow up as healthy (physically and mentally) as possible, the game should be banned altogether.
"Some parts of the past should be preserved and some of the future prevented at all costs." — Ashleigh Brilliant.
Since 1984, Dorothy Dimitre has written more than 1,000 columns for various local newspapers. Her email address is gramsd@aceweb.com.