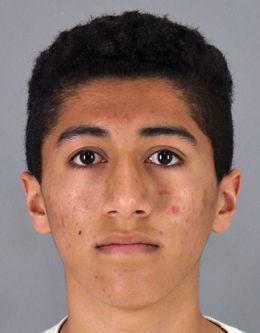 An 18-year-old Belmont resident is facing up to 10 years in prison on three felony and two misdemeanor charges after he allegedly took inappropriate photos of a 7-year-old girl while working at a children's play place in Belmont, according to the San Mateo County District Attorney's Office.
Tavi Benelli was allegedly working at the Pump It Up Bounce House when he encountered a girl who had come to the birthday party venue at 1303 Elmer St. with her nanny Monday, April 1. He allegedly approached the girl saying she had a scratch and they would find a Band-Aid for her before taking her to another room, according to prosecutors.
Benelli allegedly told her to turn around and jump up and down, and as the girl followed his directions she saw he was taking photos of her. When she asked him what he was doing, Benelli allegedly told her to turn around again before telling her there was a dead bug on her butt and brushing it off, according to prosecutors.
The girl allegedly left the room and immediately told her nanny about the incident, who called police. When San Mateo County sheriff's deputies arrived around noon, Benelli had left the business but came back when the owners called him, according to prosecutors.
Benelli allegedly tried to delete some photos on his phone when the deputies asked to see it, and the deputies allegedly found photos of the girl from behind among the phone's deleted photos, according to prosecutors.
Benelli pleaded not guilty to lewd acts with a child, possession of child pornography and using a minor for sexual gratification as well as misdemeanor attempting to destroy evidence and child sexual annoyance when he appeared in court Tuesday. The county's private defender program was appointed to his case, and his bail was set at $350,000, according to prosecutors.
He will next appear in court April 15 for preliminary hearing, according to prosecutors.