In Cantonese, GUNG HAY FAT CHOY means, "Wishing you much happiness and prosperity!" for the Chinese New Year. ABC Seafood Restaurant has prospered with this heartfelt wish since it opened in 1993, at Foster City Metro Center.
Then owners Kwok and Agnes Lam (and three daughters) emigrated from Hong Kong in 1989 with just their suitcases, as current manager and oldest daughter Tiffany explained.
Former journalist Kwok (who passed in 2001) always loved eating good food, and into trying new ideas. Starting with a bakery in San Francisco's Chinatown (now closed), this serial entrepreneur and Agnes started ABC Bakery&Cafes; two still thrive in Noriega and San Mateo.
True to achieving the American Dream, the Lams' hard work and culinary aspirations to offer authentic Chinese food at a time when it was just being introduced into mainstream America continue to inspire Tiffany and sisters Christine and Monica. Its been 25 years, and counting.
This Year of the Dog beginning February 16 is especially meaningful for celebrating personal happiness and professional successes. The Dog Year signifies loyalty, safety, and security, on all levels. (Tiffany loves dogs; she has two.)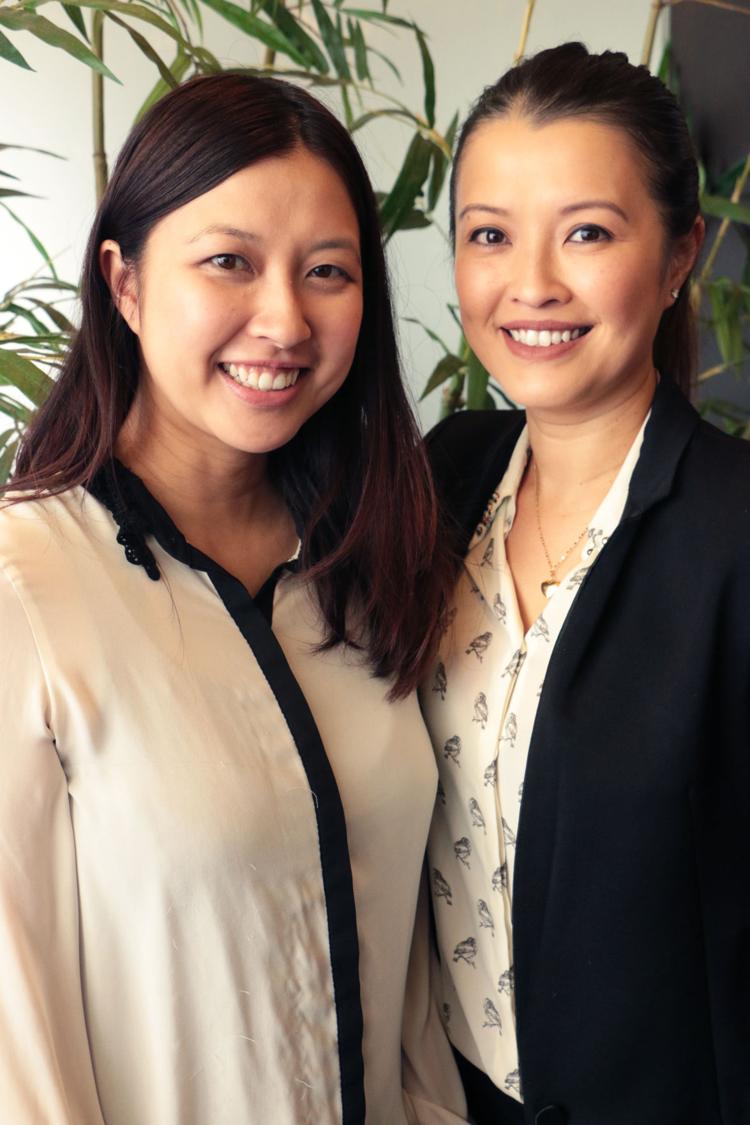 ABC Seafood's Secret Sauce
What is ABC Seafood's recipe for its ongoing success? First, fresh food the Cantonese call "sen seen," as clearly seen in the restaurant's huge fish tank swimming with live fresh water seafood. Second, "customers who leave happy and have had a fantastic experience," Tiffany says. Enticing loyal customers who love fresh seafood prepared with fresh ingredients is an open secret for ABC Seafood's success.
As important, the Cantonese predilection for dim sum, literally translated into small plates that please. Similar to Spanish tapas, "little hearts of joy" families bond over these weekend repasts.
Tiffany applauds her forty-plus longtime employees who carry on the restaurant's tradition of ensuring customers leave happy. Head chef Yui from Hong Kong has been dishing culinary specialties more than 20 years. Dim sum chef Xiong from China, over 15 years.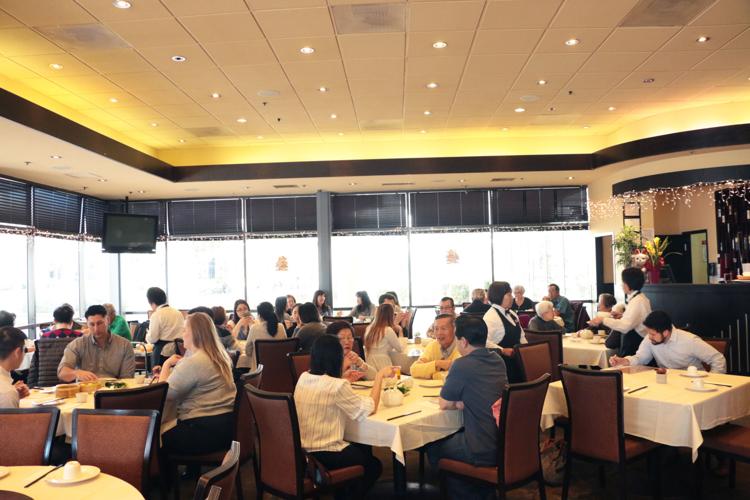 Tiffany first started helping out at age 12; she recently reminisced with the architect over her Dad's blueprints for ABC Seafood. Now 37, this mother of two (Sadie, 2 years; Cody, 6 months) is married to another serial restauranteur, Doug Wong, owner of three Poki Time eateries in the Bay Area with a fourth opening in June.
Clearly, with such high standards, vendors purvey the freshest to these restaurants. With just a few clicks on her keyboard, this UC Davis graduate (who majored in international relations) does all her restaurant ordering online.
ABC Seafood sees upwards of 200-300 customers daily, with the capacity to seat and serve 400. Weddings, birthdays, and the cultural tradition of observing baby's first 100 days are central to Chinese celebrations—with fabulous feasting.
Food is Medicine
The Chinese also honor food as medicine. Except for a few house specialties such as chef Yui's smoked sea bass prepared from saltwater fish, the Chinese prefer live seafood. Dead seafood is pitched, Tiffany explains. For Asian cultures, eating healthily is the battle at least half-won in maintaining wellbeing.
As Ralph Waldo Emerson noted, "The first wealth is health." Even earlier, Hippocrates ("father of modern medicine") advised, "Let food be thy medicine, and thy medicine food."
As you celebrate the Year of the Dog and onwards, rest assured food safety is a primary concern at ABC Seafood. After all, this restaurant's passion for delightful morsels to ensure the health and safety of customers has prevailed for over a quarter century. Loyal customers keep returning for more.
Celebrating GUNG HAY FAT CHOY for lifelong health and happiness is doubly rewarding for body and spirit—with delish gourmet food served by attentive staff (the majority have been working over two decades)—at ABC Seafood Restaurant.