A trip to the beautiful Crystal Springs Golf Course off Highway 280 in Burlingame is a chance to immerse oneself in the Peninsula's natural beauty. With sweeping views of the 20 mile long Crystal Springs Reservoir and tree top mountains, Crystal Springs Golf Course offers 18 manicured holes, a lighted driving range and pub, along with a newly renovated wedding and event space, The Crystal Ball Room.
Designed by British architect W. Herbert Fowler, Crystal Springs Golf Course opened in 1924, during the Roaring 20's, amid a golf boom in California. Today It sits majestically within a 32,000-acre wildlife retreat.
Crystal Spring Golf Course offers a challenging championship caliber course against a backdrop of panoramic views and an abundance of wildlife. The classic 6,515 yard, 18 hole, par 72 layout meanders along the natural contours of the valley and offers a challenge to any level golfer looking for a peak golfing experience on the peninsula.
A hop, skip and a jump from The City, and a mere 11 minutes from San Francisco International Airport, the office often guards suitcases for travelers who strategically schedule in a round when flying in or out of SFO.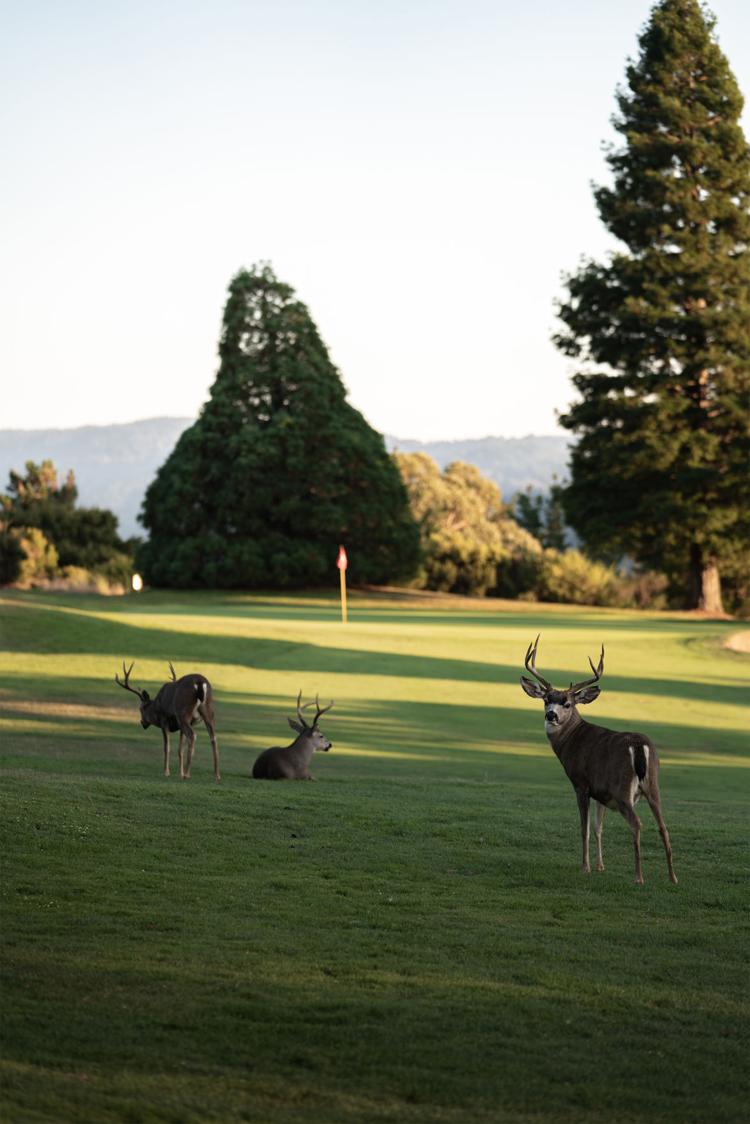 There is a rich history of Membership at Crystal Springs, second and thrid generation members are not uncommon. Today, the Men's and Ladies club offer a very robust event schedule and a country club like feel to the membership. The clientele is diverse, including seniors, kids, tournament players, weekend warriors and a growing group of women golfers. The course hosts numerous fun events that appeal to a wide variety of golfers, such as Birdies, Brats and Brews and an introductory women's program that includes golf lessons and socializing. Another upcoming event is a Thanksgiving favorite, the Turkey Shootout. Held on November 24th, the event will include a hot breakfast, 18 holes, cart, prizes, Thanksgiving dinner and a free 10-12 pound turkey!
Besides the stellar golf attractions and pub, the site is a wonderful place for weddings, , anniversaries, corporate events, memorials, holiday parties and birthdays. They host more than 100 weddings a year, some weekends there are multiple celebrations. The newly redesigned banquet room has 180 degree views of the course and verdant views. With a firepit, outdoor space, multimedia facilities and full bar, the space can serve 250-plus. For special events, the Banquet Coordinators can offer one stop shopping! Guests can select from event packages or can be built a la carte, starting with a selection of food options. Event packages take the worry out of planning and coordination and allow you to focus on having fun. Each package is 100% customizable to best fit your needs.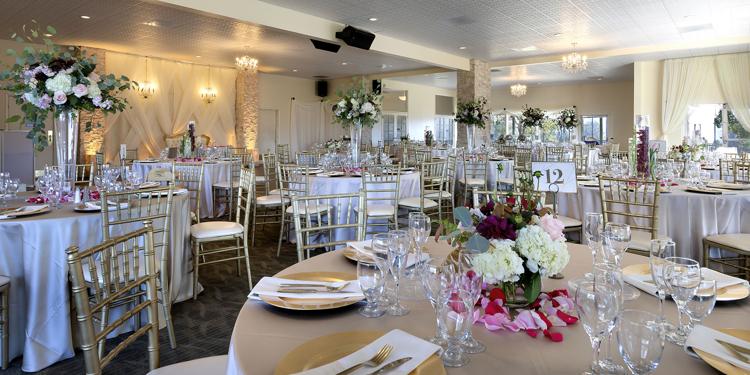 Quote from Michael & Brooke
I met with General Manager, Brian Wilcox on an October afternoon. He remarked that many folks come from the city or South Bay to avoid the fog or summer heat. Nestled between the Crystal Springs Reservoir and the Pacific Coast Mountains Range, the temperate climate offers a cool respite from the heat of the south bay and the frigidity of the city. When the fog rolls in down the mountain range and at sunset, the views are even more dramatic.
Brian took me on a tour of the course in an electric golf cart. CourseCo Golf Management, who operates the facility, are leaders in environmental stewardship and take water and habitat management seriously. CourseCo has received numerous awards for their work at Crystal Springs and other area courses that they manage. The course has beautiful native grasses and delightful bird houses sprinkled throughout the course to entice feathered friends. I saw two hearty deer lounging near a putting green and a gaggle of wild turkeys on my tour; it's actually called a 'rafter' for turkeys! Long awaited renovations to the course are planned for the bunkers along with drainage projects to help improve playing conditions year-round.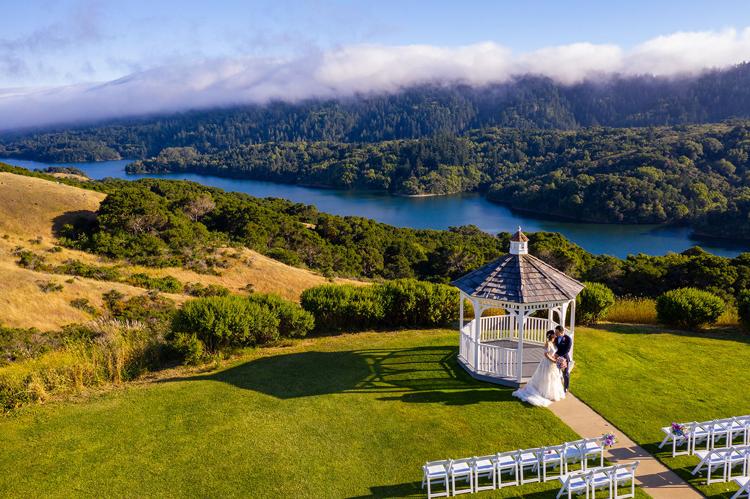 The wedding ceremony site is found just off the 6th tee, this features a gazebo and the most scenic vantage point for the glorious reservoir. Looking over the reservoir from this spot it is hard to believe you are right in the heart of the Silicon Valley. Wedding packages are popular and reasonably priced, and include vetted teams of cake makers, DJ's, florists and invitations, to name a few. The Chef, Raphael DelaCruz is a local, trained in San Francisco and has experience in fine dining. Chef Raph, and the culinary team work with guests to create a menu, which can include culturally specific accommodations.
The costs to play the course are competitive, and golfers can enjoy walking the course for as low as $20. In the Bay Area, flexible work schedules allow for some wonderful off-peak opportunities. The Course is open from sunrise to sunset and the driving range is lit and open until 8pm. Twilight specials can be found throughout the year and the best rates are posted on their website. Open 365 days a year, you can golf, grab a bite or a cocktail any time, and if you are looking for a one-of-a-kind, gorgeous one stop spot for your next event, swing by and check out Crystal Springs Golf Course.