With fake tombstones and pumpkins dotting lawns and white cobwebs stretched over shrubs each fall, some might say the many homes in Redwood City's Woodside Plaza neighborhood that pitch in to transform the neighborhood's streets on Halloween are staying true to a long-standing tradition.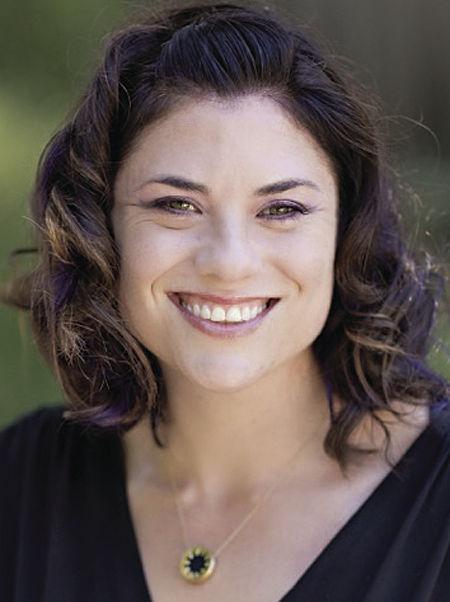 From 16 years of living in Woodside Plaza, neighborhood association chair Samie Goodman knows from experience the lengths residents will go to make sure kids near and far still flock to streets like Hampton and Massachusetts avenues with their best costumes each year.
"If you're a kid in this Redwood City area, anywhere around here, you're coming over to Woodside Plaza to do your trick-or-treating," she said.
Though the high rate of participation in adorning the neighborhood's homes with Halloween and Christmas decorations could be chalked up to holiday enthusiasm, for Goodman, it's indicative of the residents' interest in fostering an active community. Also a Realtor, Goodman has seen the neighborhood's demographics shift from many longtime residents to more young couples and families in recent years, but said the number of block parties and interactions between neighbors hasn't changed.
Goodman is hoping to build on her community's interest in getting to know each other with events like Saturday night movie nights at Maddux Park at the intersection of Kensington Road and Maddux Drive and a neighborhood association website highlighting community events and meetings. For Goodman, having face-to-face interactions with neighbors at events like these opens up opportunities for residents to continue to get to know each other when they bump into each other on the street, which she has seen lead to lasting relationships.
"It helps to create an understanding of people in the same community," she said. "I don't really know if you can grow a community without having that as a base."
Along with the fact that many of the streets in the neighborhood — largely bordered by Woodside Road on the south, Fernside Street on the west, Valota Road on the east and Goodwin Avenue to the north — are named after states, Goodman said it is also known for its proximity to a variety of stores and services. With grocery stores, several restaurants, a pet store, a pharmacy and even a post office in and around the Woodside Plaza Shopping Center at Massachusetts Avenue and Woodside Road, Goodman said many residents find they don't need to leave their neighborhood and are able to find almost anything they might need within walking distance of their homes.
Long-standing businesses like the Woodside Deli at 1453 Woodside Road and newer ones like Redwood Grill at 356 Woodside Road have contributed to a small business culture, which Goodman said has thrived in the neighborhood. She is hopeful neighborhood events like the Aug. 1 National Night Out event the neighborhood hosted with the city's police and fire departments — which she said many local business owners attended and supported — will also increases resident support of their businesses.
For resident Karen Harvey, who said she has lived in the area for more than 60 years, the convenience of living close to businesses she uses regularly and feeling safe walking in her neighborhood are just some of the elements that have kept her there.
"It's a great area to live in for proximity," she said, adding she is able to access grocery stores as well as major highways easily from her home.
Goodman acknowledged crossing Woodside Road to access businesses and homes on either side of it has been challenging with cars driving at high speeds and not paying attention to pedestrians trying to cross the busy thoroughfare. She said additional white stripes painted on the road in the past few months at some of the places pedestrians cross has helped increase visibility of the crosswalks.
For Vice Mayor Ian Bain, who first moved to the neighborhood in 2005, the wide array of the small businesses clustered in and around the neighborhood's streets is one of its charms alongside the community feel many residents have come to appreciate. He said a pull to bring the community together started by former neighborhood association chair John Nelson more than 20 years ago, efforts Goodman has taken up, is what makes the neighborhood unique.
At the council's Oct. 2 meeting, Mayor John Seybert recognized Nelson's efforts with one of the city's public service awards and commended him for his community to the city and community.
"Doing the neighborhood association was just something really wonderful — I think I would recommend it to just about anybody," Nelson said at the Oct. 2 meeting, adding that seeing residents come together at Halloween-themed and many other events the neighborhood put on contributed to the sense of belonging that drew him and his family to the neighborhood in 1992. "I think you really start to see people blossom."
Bain said the neighborhood's ability to convene its residents is something the council hopes will spread to other neighborhoods in the city.
"In many ways, the community-building that Woodside Plaza has done is a model," he said.