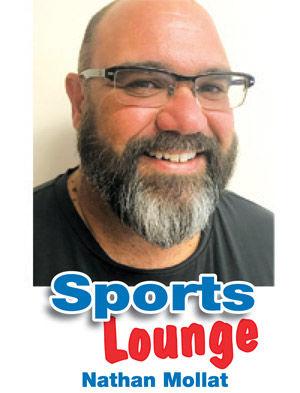 Some people have found out the hard way that words matter. A couple weeks ago I wrote a column about high school athletes losing college scholarships for posting stupid, thoughtless — and sometimes racist — stuff online.
Well, that certainly hit home last week when an anonymous person, along with anonymous testimonials, launched a petition to oust Cañada College baseball manager Tony Lucca, for supposed hate speech.
Careful for what you wish as all hell broke loose. The first thing was an email-writing campaign to the school administration of Lucca's former players in support of Lucca. I received an email from the person who put the campaign together with a list of 60 former players who said they never heard Lucca use racist or homophobic language.
More importantly, 59 of the 60 letters had names and years the players spent playing baseball at Cañada.
A far cry from the four anonymous former "players" who made accusations against the longtime manager.
In the meantime, internet sleuths figured out who started the petition, who then emailed the Daily Journal, first asking us to take their name out of the story before asking us to take the story off our website because they were afraid people would "vandalize" their property.
We decided to do the former, but not the latter.
Despite this being the age of the internet and the cancel culture, you still need facts to back up any allegations. So far, there doesn't seem to be a lot of facts.
By all accounts, the school administration is looking into the accusations, but at this point, it's a case of he said-he said and without specific names, dates and information, it's going to be hard to prove any of it.
Friday night, my wife comes into the living room and asks what I'm watching on TV. The response was not what she was expecting.
"Bowling?!" she asks in an incredulous tone.
It was not an ordinary bowling tournament, however. It was something called "Summer Bash" that took 10 of the top players in the world and pit them against each other. One roll, lowest pin count is knocked out. Essentially players had a roll a strike to move on. They did that until there was only one bowler left standing.
When there is not a lot of selection sports-wise, you take what you can get. That being said, I'm starting to enjoy some of these "lesser" sports that are starting to get some air time. From marble racing, that had me on the edge of my seat rooting for one of the marbles, to the Professional Bowlers Association's "Summer Bash" to the restart of the New Zealand rugby season. And if you want to call it a lesser sport, golf — nothing better than to turn on golf on Saturday and take a nap.
I mention all this because I'm finding I don't need as much sports in my life. Usually I get plenty of it at work and no matter the level, baseball is baseball —whether a Little League, high school or Major League Baseball game, I can appreciate it all and I usually get my fill from my job as sports editor.
But as we enter Month 4 of the coronavirus pandemic, I'm finding that I don't really miss the NBA, NHL or MLB. When you report and photograph basketball, baseball and football games for a living, I think I get my fill of sports.
When I was younger, sports was the end-all, be-all for me — spend the entire weekend watching sports on TV, joking to my family that it was part of my job.
But now? Not so much and it's freed up a lot more time to spend more quality time with the family and doing projects around the house.
I'm not saying that I won't watch professional sports when they do return. I'm just saying I won't be scheduling my day around them any more and even if I just catch a few innings of a baseball, I won't feel the pressure to watch the entire game.