A half-century ago, the anticipation had been growing for a year in the city of San Mateo and outside it. Now, the two old rivals would finally match up in an intra-city contest that would become one of the most memorable non-league prep football games played on the mid-Peninsula.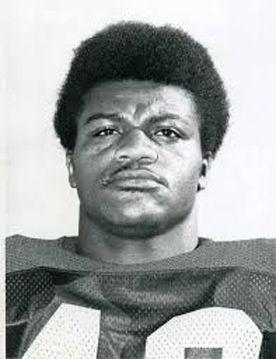 It was Oct. 4, 1968 and San Mateo and Serra high schools were ready to rumble. The Friday night contest, played at the Burlingame High School field, featured nearly a dozen future college football players, four of whom — the Bearcats' Alonzo Emery and Serra's Jesse Freitas, Tom Scott and Lynn Swann — would eventually play professionally. Talent was everywhere.
One college scout among the estimated 7,000 in attendance later offered that there were more outstanding skill players competing that night than he had seen all season in a single prep football game.
Serra defeated the Bearcats, 57-33 in a wild shoot-out filled with big plays by both teams. San Mateo actually outgained the Padres on the stat sheet but wound up losing due to Serra's special teams and an opportunistic, quick-strike defense.
San Mateo and Serra came into the season on the heels of successful 1967 campaigns. Both teams had lost just once that year — San Mateo by one point to North Salinas and Serra by three touchdowns to St. Ignatius of San Francisco — and finished 8-1.
San Mateo went unbeaten in Mid-Peninsula League action and Serra finished second to S.I. in the inaugural season of the new West Catholic Athletic League, an outgrowth of the old Catholic Athletic League.
"We were actually better in 1967," recalls Dr. Werner Ju, a San Mateo dermatologist and a center on both the '67 and '68 teams. "Our defense was better in 1967." Two key linemen, Craig Newgard and Mike Stewart, were seniors that year.
Still, the Bearcats were favored to grab another MPL championship in 1968. Serra was regarded as a favorite to win the WCAL as well. There was a push early-on to have the two San Mateo outfits rekindle their rivalry which stretched back to the 1940s.
The two head coaches, Buz Williams at San Mateo and Jesse Freitas at Serra, made sure it happened.
The game, the first time the two neighbors had met in football in eight years, was a welcome, albeit fleeting, local respite during a time of tension, turmoil and tragedy. The year 1968 was fraught with discord and pain. Racial unrest and anti-war protests, some of them violent and deadly, had rocked the nation in the wake of the assassination of Dr. Martin Luther King in April. When Robert F. Kennedy was gunned down two months later, the angst heightened.
The August Democratic national convention in Chicago became a bloody free-for-all between the police and rioting foes of those inside the convention hall, all of it broadcast live on national TV. The specter of the Vietnam War (and the military draft) hovered over everything.
San Mateo was not immune from the chaos. Students at several schools, including San Mateo High, walked out of classes to protest events that were fracturing the country. Controversy swirled in San Mateo in the second year of a desegregation program that included busing for nearly 700 of its public elementary school youngsters. The College of San Mateo had issues as well and other Bay Area college campuses were torn by sit-ins and other forms of protest.
The teams came into their much-trumpeted meeting with a loss apiece; San Mateo was beaten by South San Francisco and Serra lost by a point to Vallejo. That didn't dim the pre-game hype, especially after the Bearcats re-wrote their record book, crushing McClymond's of Oakland, 69-6, and the Padres rolled over Hillsdale, 33-6, the week before.
There were several connections between the two teams. Serra actually played its home games on the San Mateo field on North Delaware Street that season because its own facility had a limited seating capacity. Two brothers, both wide receivers, played on opposite sides: Calvin Swann for San Mateo, Lynn Swann for Serra.
Many of the players knew one another. "Several San Mateo players visited us after practice one day in 1967 just to talk," remembers Karl Vorsatz, a Serra center at that time and now a Burlingame attorney. The two teams were well aware of each other.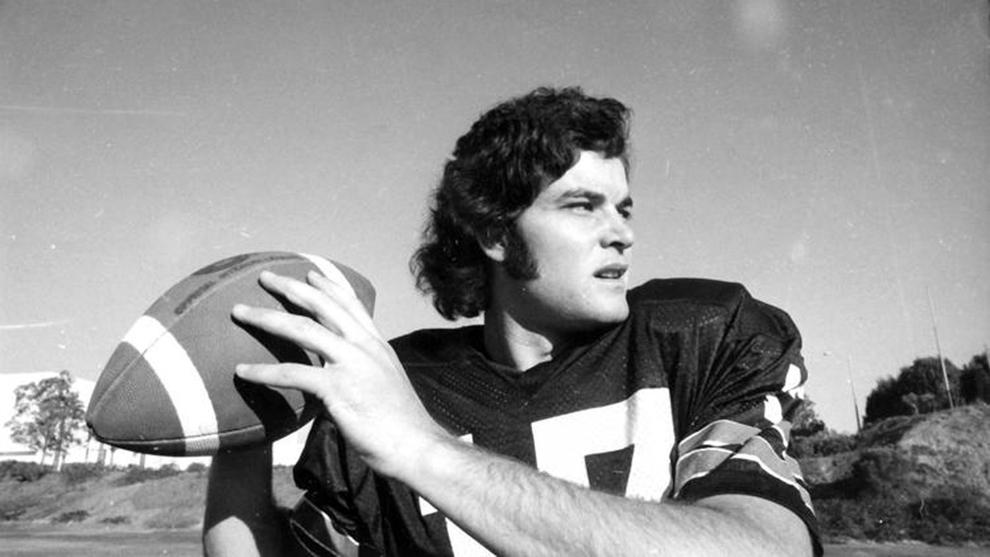 Serra actually came close to joining San Mateo in the MPAL in the mid-1950s, but the Padres were denied entrance on a razor-thin vote by the league's Board of Managers.
In the days leading up to the 1968 contest, the elder Freitas, in an interview with the Burlingame Advance-Star, declared, "This game is not an ordinary game for us." Williams, on the other hand, downplayed its importance and stressed its non-league nature. But he wasn't kidding anyone. The game was big.
The teams didn't disappoint.
Serra, whose players had to hitch-hike to the Burlingame field because their team bus broke down on El Camino Real, scored 19 points in each of the first two quarters to take a 38-21 lead at halftime.
Serra got touchdowns from a variety of sources, including a 70-yard interception return by Lynn Swann, a 99-yard kickoff return by Steve Morello, a short jaunt by Tom Scott and three short bursts by Steve Fegan.
Morello was so gassed at the conclusion of his jitterbugging broken field display that he promptly got sick to his stomach on the Serra sidelines.
San Mateo's three scores came on a 49-yard dash by Frank Rivers, an 81-yard pass from Wayne Willis to Calvin Swann and a 69-yard sprint by Alonzo Emery.
The spectacular had become the norm through the opening 24 minutes. There were so many dramatic surges of scoring that observers were stunned by the displays of athleticism, speed and power.
At one point in the first half, Serra's Ed McNally tackled Emery so hard the Paders' linebacker had to leave the field in an ambulance to be examined at a hospital. He returned in the second half and, still in his uniform, helped to lead cheers for the Serra student body
According to Vorsatz, Coach Freitas told his team at halftime that its 17-point lead wasn't enough because "San Mateo runs as well as we pass."
In the second half, the scoring eased up a bit. Serra scored three more times on a blocked punt by defensive end Bob Buerger and two touchdown passes from the younger Freitas, one to Scott and another to Lynn Swann.
The Bearcats tallied twice on a 62-yard Willis-to-Calvin Swann pass play and on a short keeper by Willis. In all, more than 800 yards of combined total offense would be recorded that night — and that didn't include return yardage which was considerable.
Both teams would move on to post unbeaten league seasons, San Mateo winding up 7-2 overall and Serra 9-1 (and tied for the top-ranked spot in Northern California with Alameda).
In MPL action, San Mateo averaged 42 points per game; Serra averaged 34 points per WCAL outing. Four of the Padres' six league wins were shutouts.
At the conclusion of that season 50 years ago, the San Mateo City Council issued a proclamation hailing both city teams and lauding their championship accomplishments.
As for the four future pros, Emery played in the World Football League; Freitas was with the NFL's San Diego Chargers for two seasons; Swann became a Super Bowl MVP and a member of the Pro Football Hall of Fame with the NFL's Pittsburgh Steelers; and Scott was a standout in the Canadian Football League where he was enshrined in the Canadian Football Hall of Fame.