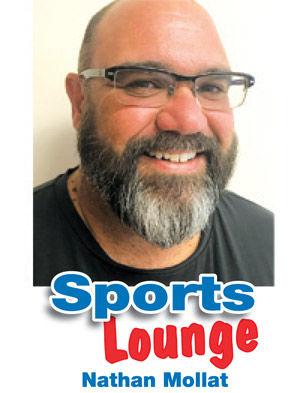 Ask any player or coach about their "routine." It's about as sacred as it gets. Practice at the same time, eat the same thing, put on the uniform a certain way.
Some may call it superstitious, but any serious athlete or coach likes to keep things the same, week in and week out. They don't necessarily like change.
Sometimes, however, change in routine can be good. At least that's what the Woodside football team is hoping as the Wildcats will be in action against Leigh in San Jose Thursday night, instead of the traditional Friday night.
Woodside head coach Justin Andrews said Leigh came to him late last season and asked it the Wildcats would be willing to move the game up a day early.
"They were having trouble with (getting enough) officials," Andrews said. "We definitely have our routines and whatnot, but football season, in general, requires you to be flexible. … Being flexible and adaptable is kind of the name of the game."
The hope for Woodside is that change is good. The Wildcats were hoping to have a turnaround season in 2019, but this is not what they envisioned. Over the previous several seasons, Woodside has gotten off to solid starts in non-league play, only to nosedive once Peninsula Athletic League division play started.
Going 0-2 to start 2019, including a 61-16 loss to Carlmont last week, is not exactly what Andrews had in mind. One line of thought is a Thursday game gives teams one less day to prepare. But another line of reasoning is it allows a team to more quickly put behind the previous week's game.
"Initially, you always want to have that extra day (to prepare), but we're really excited to get back out there," Andrews said. "We're excited football comes a day earlier.
"It's inconvenient, but doable. You rise to the challenge."
Andrews said lack of experience and injuries have hampered the Wildcats to begin the season. Losing a starting defensive end and safety for the season, both four-year program players, means the Woodside coaching staff has had to turn to players who may not be ready to step into the breach.
"We've gotten bitten by the injury bug more so than any other season," Andrews said. "It throws other kids into the game before they're ready for it. There is a big learning curve."
The Wildcats won't find a pushover in Leigh, which plays in the Santa Teresa Division, the second division of the Blossom Valley Athletic League. The Longhorns are coming off a bye last week, after opening the season with a hard-fought 14-12 win over Mt. Pleasant, which plays in the West Valley Division of the BVAL  — which is equivalent to the PAL's Lake Division.
Last season, the Longhorns came away with a 31-21 win over Woodside in Redwood City, but Andrews expects a different Leigh squad in 2019.
"Last year, they really struggled at quarterback, which changed their offense," Andrews said. "This year, at least from what I've seen, they have an athletic quarterback that can open up their offense a little more."
Andrews just hopes that his team can stay healthy and continue to learn the game. Maybe 2019 will be different — maybe they lose their five non-league games, but then run the table in the Lake Division.
"We're getting some guys healthy who were out the last couple of games," Andrews said. "Hopefully by the time we get to league, we'll be hitting our stride."
The Belmont and Redwood Shores Rotary Club is hosting the "Battle of the Badges" softball game at noon Sunday at the Belmont Sports Complex. The games pits the Belmont Police Department against the San Mateo Consolidated Fire Department.