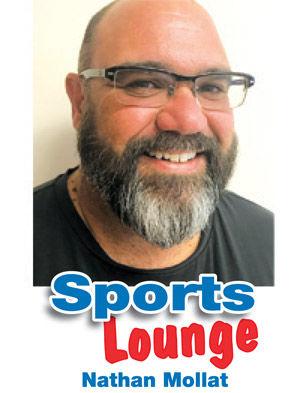 I was wearing my meteorologist hat all day Saturday in anticipation of that night's Central Coast Section Division III championship game between the Peninsula Athletic League's King's Academy, the No. 1 seed, and second-seeded Terra Nova at Westmont High School in Campbell.
As I consistently peeked outside my window to check two things: one, that it was raining and two, how hard. When I wasn't getting a "live" report myself, I was checking the weather app on my phone — not only for current conditions, but also for the future forecast later that night.
None of it was good. Current conditions were rainy and future conditions were the same. So, I went down my rain-gear checklist: dressed in layers, I had one of the "performance" pullovers, followed by my rain parka. That would keep me warm. I greased up my new "safari" boots (straight from Zimbabwe via my brother). Those leathers would keep my feet dry and relatively warm. Topped with my wool cap and parka hood, that should mostly keep the rain drops off my glasses.
And lastly, my "big" umbrella. When you're juggling a stat sheet and camera, you need as much coverage as you can get.
Map out the route on my phone app and away I go.
While the rain was pretty consistent most of the night, it was never really heavy. It wasn't bad the first half, I made it mostly without need of my bright red-and-white umbrella. The second half was a different story. I spent the third quarter ducking and dodging rain drops and as I could feel the rain starting to soak through my parka and the right side of my jeans starting to get damp as the rain blew sideways. In the fourth quarter, I decided to go to the umbrella for the final 12 minutes. While it was a constant struggle between my clipboard and the umbrella handle, I managed to keep relatively dry.
After King's Academy wrapped up its second straight CCS title, I decided that I would go digital for the post-game interviews and just use the voice recorder on my phone as I kept my umbrella low to try and keep it in one piece.
And much like a baseball player who gets a hit on a broken bat, the umbrella died an honorable "death." Somehow, some way, following my initial question to Terra Nova head coach Jason Piccolo, a gust of wind caught my umbrella at just the right angle, sending the "bell" of the umbrella inside out. It was the classic "destroyed umbrella" look, with all the ribs going straight in the opposite direction.
Making the incident even more funny is you can hear it happening — and my chuckled response — on the recording. A "ppphhhhhhttttt" sound, a mild curse and Piccolotti then repeating his answer. The rest of the interview was spent with one foot on the now useless umbrella to keep it from tumbleweeding across the field.
Following the interview, I hustled over to the sideline and unceremoniously dumped the remnants in a garbage can, then double-timed it back to midfield for an interview with King's coach Pete Lavorato. The weather was now just spritzing a little bit, so there was no real need for umbrella protection, which, at the end of the night, worked out perfectly.
As the winter sports schedule — mostly basketball and soccer — starts to get into full swing and all the other regional and state championship events have been completed, there are still two San Mateo County teams finishing up their football seasons, with at least two weeks left to play.
At the high school level, Serra will host San Joaquin Memorial in the Nor Cal Division 1-A title game at noon Saturday. Both teams come into the game 12-1 and will play in third-highest division. The only higher divisions are Open and Division 1-AA.
Win or lose, there will still be one more football game left to play. That would be the College of San Mateo which, following a dismantling of Modesto in the Nor Cal championship game 41-0 Saturday, will have a week to prepare for the Dec. 14 state championship game. The top-ranked Bulldogs (12-0) will face off against No. 2 Riverside (12-0) at Bakersfield College.
A Serra win Saturday would mean two title games on Dec. 14 as the Padres would be playing in a state championship game as well.
Ready or not, the Peninsula Athletic League's boys' Ocean Division soccer schedule kicks off Wednesday a month after practice officially started (Nov. 4) and two weeks since scrimmages could be played.
With nine teams in the Ocean Division, that makes for a 16-game schedule and like nearly other sport, the schedule has been compressed to make sure the Northern California tournament can be completed in a timely manner.