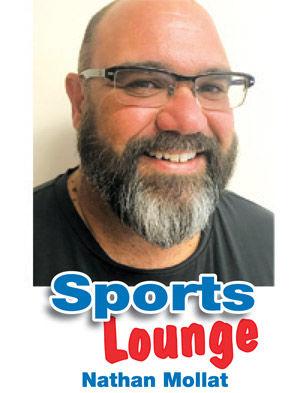 While I can play golf, I wouldn't consider myself a golfer. I simply don't play enough. I am completely self taught, getting a bulk of my swing from the book "Golfing for Dummies" (written by Gary McCord that I picked up in the late 1990s), along with, literally, two tips from golf pros.
I'm also a firm believer in the credo that a good carpenter doesn't blame his tools.
But in the world of golf, the game is certainly a lot easier with better tools.
About four years ago, I swapped out my cheapo bag of clubs purchased at a discount sporting goods store (it has a "large" number in the name) for a set of older Callaway Big Bertha clubs bought from someone selling them online.
I had never played a round of golf with these new clubs.
I'd go to the driving range a few times a year, always with the intention of playing more rounds — but never did.
For a while, the only round I would play was during the annual Have a Ball cancer fundraiser tournament, but had missed that event for the last several years — until Monday. So with my new clubs (that are probably close to 15 years old at this point) I proceeded to go out and hit the ball better than I have in my entire golfing life.
I did make four trips to the driving range in the week leading up to the tournament to, hopefully, dial in my game. I was pleasantly surprised with my practice sessions and was feeling a little confident going into my round.
It was a scramble just to make my tee time. Since I live deep in the East Bay, Google maps said I was only 23 minutes away from the club. And thanks to the Bay Area's notorious traffic, it took me twice as long to get the parking lot. I unloaded my bag, stuck my golf shoes in the side pocket and flip-flopped my way to the staging area. As I start walking down the ramp to get to the clubhouse patio, I hear the starter make the announcement for players to head to their carts. I check in real quick, find out my cart, strap my bag on the back and away we go.
In less than 10 minutes, I went from the parking lot to standing on my first tee of the day.
The one non-Calloway club in my bag is my driver — a Lynx something or other. Again, it's an old, titanium head that has a noticeable "ping" when struck, but it's the only driver I can consistently hit. I pulled that out on the opening tee — No. 11 at Crow Canyon Country Club in Danville, a par-4, 365-yard hole — and smoked a long drive straight down the pipe, drawing oohs from my two playing partners (our fourth would not arrive until our fourth hole).
Using a scramble format where everyone takes their shot and then use the best lie for the following shot, we used the lie from my drive. I pulled out a medium iron and knocked my second shot onto the green, assuring ourselves a birdie putt — which we promptly missed because we were faced with a 25 footer.
It was the two best consecutive golf shots in my life. Suddenly, I was the ringer in our group. I even joked to my partner that I should just quit for the day because it couldn't get any better than that. The rest of the afternoon was spent hitting good shots more often than not. Other than putting atrociously, it was the best ball-striking day of my golf career.
While I won't blame my tools for poor play, I will certainly praise them when I perform well.
The "Sweet 16" bracket is filled for the second weekend of the 39th annual Skyline College High School Basketball Tournament, with seven of the slots going to Peninsula squads.
After pool play last weekend, the bracket portion of the tournament continues this weekend, with the championship and third-place games scheduled for Monday.
In first-round games Saturday, Lincoln and Sacred Heart Prep tip off at 9 a.m., followed by: Hillsdale-Terra Nova at 10 a.m.; Riordan-Lowell at 11 a.m.; American-California at noon; Burlingame-Washington at 3 p.m.; Tamalpais-San Mateo at 4 p.m.; Carlmont-Leigh at 5 p.m. and Serra-Irvington at 6 p.m.
The winners will play quarterfinal games Sunday, with games at 10 a.m., 11 a.m., 3 p.m. and 4 p.m. The two semifinal games will also be played Sunday, at 2 p.m. and 7 p.m.
The semifinal losers will play in the third-place game at 4 p.m. Monday, while the winners tip off in the title game at 6 p.m. Monday.