Roy Earnest does a lot of bodyboarding now, since a back injury has taken its toll on his ability to stand up on a surfboard.
But a balky back will not keep Earnest, 66, out of the ocean.
"I just love to be in the water," said Earnest, a Pacifica native. "If you're riding a wave, you're surfing."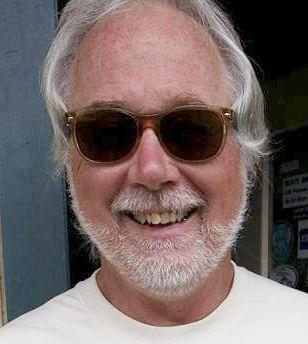 And as long as Earnest can surf, you can be sure he will be the point man for the annual Kahuna Kupuna Surf Contest — the only amateur surf contest specifically for surfers 40 years and older. The 20th annual Kahuna Kupuna will be held at Linda Mar Beach in Pacifica Saturday, beginning at 7 a.m. and running until 5:30 p.m.
And the 20th may be the best Kahuna yet. With a passel of volunteers, upward of 50, Earnest had the time to really focus on making the event as big as possible since retiring from his day job.
"This year was the best year I've ever had with sponsors," Earnest said. "I think the difference is, I retired last year. I have more time to do the sponsorship thing. This is my three-months-a-year job."
In addition to longtime local sponsors Nor Cal Surf Shop of Pacifica and Wise Surfboards out of San Francisco, Earnest added Kaiser Permanente, Tri Counties Bank and the big catch, Taco Bell, which will hold the grand opening of its new Taco Bell Cantina on the beach at Linda Mar Saturday.
"[The grand opening] is the main reason they (Taco Bell) became a sponsor. They're having their grand opening Saturday. We really appreciate the support," Earnest said. "They'll have a huge tent on the beach (Saturday) — the Taco Bell Kahuna Kupuna hospitality tent."
Pacifica's Pedro Point Surf Club also plays in a big role in helping produce the event with manpower and facilities.
There will be both men's and women's divisions in two surfing disciplines — shortboard and longboard — and they are broken up into age divisions — 40 to 49, 50 to 59, 60 to 69 and 70-plus.
"We went over the heat schedule (the other day) and we had 85 contestants and we'll probably end up getting about 10 more between now and the contest. We should be around 100," Earnest said. "Every year for the last several years, it's always reached about 80. Sometimes in the 90s. One year we were close to 100 — but that's because the waves were good that day."
Earnest is hoping for more good waves Saturday. He said while conditions have been flat the last several days, forecast models are predicting mild temperatures with waves in the 3- to 5-foot range for Saturday, which he said will be plenty.
"At Linda Mar, you don't want it much bigger than six foot," Earnest said. "Three- to 5-foot at Linda Mar, if it's that, I'll be happy. That's good size for Linda Mar, for both longboarders and shortboarders."
And it's not just a local event. In addition to Pacifica surfers, surfers from around the greater Bay Area and beyond will be competing.
"We have some people coming up from So Cal, from Marin, Sonoma. The East Bay, lot of East Bay surfers," Earnest said.
There will even be a retired firefighter from Reno who will participating. Earnest said the Reno representative grew up surfing in Southern California and even though he's lived in Reno for the better part of his career, still manages to squeeze in surf sessions.
"He would plan his vacations around surfing," Earnest said. "He's been coming (to the Kahuna Kupuna) for 15 years."
The oldest surfer in the contest every year is dubbed the "Kahuna Kupuna" and the 2019 honor, goes to Greg Cochran of Pacifica, who is 73 and has participated in nearly all 20 contests.
While the contest is geared toward the over-40 set, contest organizers have developed a part of the event that involves the younger surfers. The Intergenerational is a team event in which each team must be made up of three different generations of surfers — a grandparent, parent and kid type of setup.
"The Intergenerational team event, that's become a really popular part of the contest," Earnest said. "This year, we have five teams. Each team is represented by three generations, that's how we get the younger surfers (into the contest)."
There's more to the event than just celebrating surfing, however. It also serves as a fundraising effort for Pacifica's Environmental Family, a nonprofit organization that celebrates and helps the environment along the coast.
"We see this as an environmental event," Earnest said. "It gives people an opportunity to enjoy nature and be outdoors and enjoy all the benefits that come with being in a beautiful environment. … That's a win for us."
While bodyboarding is not part of the event, now that Earnest is a "sponger" — surf lingo for a bodyboarder — maybe it will be added to future events. He said he's gotten interest in adding the discipline to the contest.
But until then, Earnest and the Pacifica surf community will continue to showcase the grace and beauty of mature surfers.
"It's a community event," Earnest said. "And it gives people a goal for the whole year. Instead of sitting on the couch, (they'll say), 'Maybe I'd better go out and surf for an hour to get ready for the Kahuna.'"