While professional sports leagues and organizations start to slowly come back on line and discuss the measures that will be taken to first keep the athletes and eventually fans in the stands healthy, there is still no answers for youth sports, in general, and high school sports, specifically.
Because we've never experienced this previously, all the different organizations involved — federal and state governments, state and section commissioners, school and health districts — seem to be waiting to hear about what will happen with the upcoming high school sports season.
"There is no one who is coming on the news and saying, 'This is how this is going to impact high school sports," said Steve Sell, Aragon athletic director and vice president of the Central Coast Section. "There are a lot of options out there (to play sports this fall), none of them good."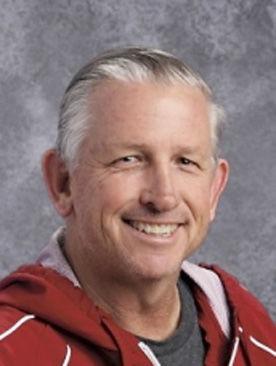 Many professional leagues around the world are trying to come up with ways to protect players, personnel and fans with COVID-19 testing, temperatures readings and social distancing. But none of that has been discussed in great detail at the youth level. Crystal Springs Uplands School athletic director Bobby Long said there is a West Bay Athletic League meeting Monday, of which Crystal Springs is a member, to begin talking about how the fall season might ultimately take shape. He said there hasn't been any concrete discussions on protocol going forward.
"Right now, we're in more of a wait-and-see period. We're leaving [protocol] up to the senior leadership on campus and the city of San Mateo," Long said.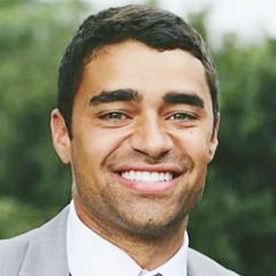 Much of a return to sports is predicated, however, on classes returning to campus. Students must be back in a physical, traditional classroom setting before there can be any talks about offering extracurricular activities — ranging from sports to participation in band or drama.
"People who have worked in (high school) athletics for a long time know … we don't see drama, music, athletics as something that is a cherry on top or a dessert," Sell said. "It is part of the main course (curricula). If you don't agree with me, ask the kids."
That is just the first hurdle, however. Sell believes beyond being back on campus, the social distancing requirement of 6 feet would also need to be lifted.
"As long as there is social distancing taking place in the classroom, I think it's going to be really hard to have sports," Sell said. "It doesn't make sense to keep kids 6 feet apart from 8 a.m. to 3:15 p.m. and then let them go to practice. … There is no way sports will be more lenient than the classroom."
Sell said there have been discussions at the section level about not only determining drop-dead dates for the start of the fall season, but also talks about dispersing fall sports throughout the winter and spring seasons.
Those talks, however, are still in the discussion stage and no changes are imminent, Sell said.
Until a decision has been made on the fall season of the 2020-21 high school sports year, coaches and athletic departments will continue to try and engage those athletes who had their seasons cut short by the coronavirus, acknowledging those seniors who were in the final seasons and trying best to prepare athletes for the fall season.
Long said he has been impressed by his staff's interaction with their teams, citing the swim team recently held a Zoom question-and-answer session with former Olympic swimmer Dr. JB Walsh, who represented the Philippines in the 2004 and 2008 Olympics. He said the department is also holding online workouts twice a week to make sure kids are staying in some kind of physical shape.
"I think our coaches have worked so hard and these kids work so hard that they want to engage, even though they're currently at home. … Kids want to have as much engagement with their coaches and teammates as they can. If we can't be together physically, they can be together remotely," Long said. "We're hoping to return to normal in the fall. … If they say we can come back, we'll do it in the safest possible way."