There is an old sports saying, "the best ability is availability," meaning just being available to play gives a player a leg up one who isn't.
So while the top high school basketball players will be at various showcase tournaments this weekend, many of the rest will be joining their high school teams and playing in the 39th annual boys' Skyline Summer Tournament this weekend.
Saturday and Sunday features pool play for the two-weekend tournament, followed by bracket play the following weekend and championship game July 29.
Twenty-three teams will play games every hour from 10 a.m. to 6 p.m. on one of two courts. The top 16 teams will then advance to double-elimination bracket play July 20 and 21.
Nine teams from the Peninsula Athletic League and 12 schools from the Peninsula, overall, make up more than half the field: Aragon, Burlingame, Capuchino, Carlmont, Hillsdale, Mills, San Mateo, Sequoia and Terra Nova from the PAL are joined by Menlo School and Sacred Heart Prep from the West Bay Athletic League, along with the West Catholic Athletic League's Serra and Riordan.
Lincoln, Lowell and Washington will fly the public school flag for San Francisco, Gunderson and Leigh will represent the South Bay, San Marin and Tamalpais will cross the Golden Gate Bridge from Marin County, Alameda County's American and Irvington in Fremont will be attendance, while California High School in San Ramon will be making the longest trek to the hilltop campus.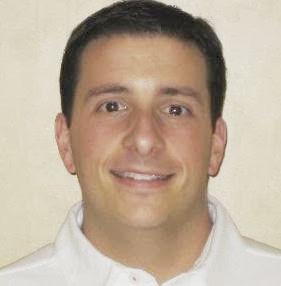 "This time of summer is pretty busy," said Justin Piergrossi, Skyline College men's head basketball coach who produces the tournament. "The operational side flows … (but) filling the tournament is still a months-long process. That part is always a lot of work. High school programs maintaining their rosters through July is a challenge."
The Skyline tournament invariably is going up against some of the most high-profile summer basketball tournament showcases and this year is no different as the NCAA summer recruiting window is limited to this weekend, said longtime Peninsula coach Rich Forslund. That means a lot of the top players from the teams in the Skyline tournament will be playing in front of college coaches with their club teams this weekend — but could conceivably be available next weekend for the second half of the Skyline tournament.
"We're constantly moving (the tournament) back and forth a little bit (on the calendar)," Piergrossi said. "The NCAA recruiting calendar has been changing a lot. … (and) this could be changing multiple times (over the next few years)."
For Piergrossi, the tournament is an integral part of the recruiting process for the Skyline program. Considering his teams are comprised of almost all local players — from the Peninsula and San Francisco — it's a chance for him to show off the Skyline facilities, while also giving him an early look at any up-and-coming players that could be good fits for the Trojans in a couple years.
"For us, since our program is 100% local guys, having these local teams in the gym is really important for us to begin evaluating these guys as early as we can," Piergrossi said.
Despite the lack of a lot of the top talent, there is still much teams, players and coaches can take away from playing at Skyline. Brett Stevenson returns this season as the head coach for Hillsdale High School, after taking a sabbatical last season after being taking on a new administrator role with the school. The summer season has allowed him to ease back onto the sidelines.
"Summer is a lot more relaxed," Stevenson said. "It's good to get up to speed with the guys that we have and see how all the pieces fit."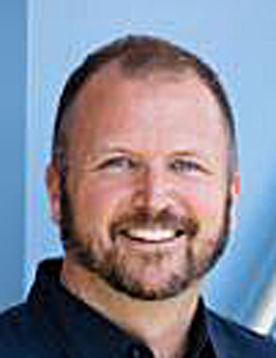 The summer season, which runs roughly from the beginning of June to mid-July, used to be a time to get players back in the gym and working together. But with the proliferation of club basketball, the high school summer season is not as nearly as important in getting playing time.
"Some of them (players) have a skills development coach, a shooting coach. They're in the gym all the time," Stevenson said. "As long as they're playing, I'm fine."
The Skyline tournament holds the most potential for those players looking to increase their playing time from last season, or younger players moving up to the varsity level. It's a chance for them to work with their new teammates and start to develop some chemistry not only with each other, but also the coaching staff.
"Any time you can get additional time on the floor, any kind of game experience is beneficial," said Forslund, former head coach at Burlingame, Riordan and Half Moon Bay who is weighing options as an assistant coach this season. "For some of the lesser guys … it's a good opportunity. A good challenge for them.
"This is the last hurrah for the summer, so you measure your progress."