It didn't end with a bang, but it didn't end with a whimper either.
While Serra baseball fell 5-1 to St. Ignatius Saturday afternoon at Fairmont Field, the Padres made it interesting by getting the tying run to the plate in the top of the seventh.
With two outs and nobody on, Will Bowen, Pat Keighran and Nico Button singled consecutively to load the bases. But Wildcats reliever Josh Pashby buckled down to induce a flyout off the bat of Thomas Gould to hand the first-place Padres (10-2 WCAL, 16-3 overall) their third overall loss of the season, and just their second in West Catholic Athletic League North play.
"We're fighting for our lives," Button said. "Will Bowen … he's a gamer. He got the rally going for us. He just scrapped for us, got on base and gave us a little bit of life. Pat hit a ball hard and we got a little rally going. It wasn't enough but those are the guys that scrapped for us and are willing to die for this team. So, that's where that comes from."
The game started over an hour late due to fog delays in the cold Pacifica morning. But once underway, there were no further delays or stoppages.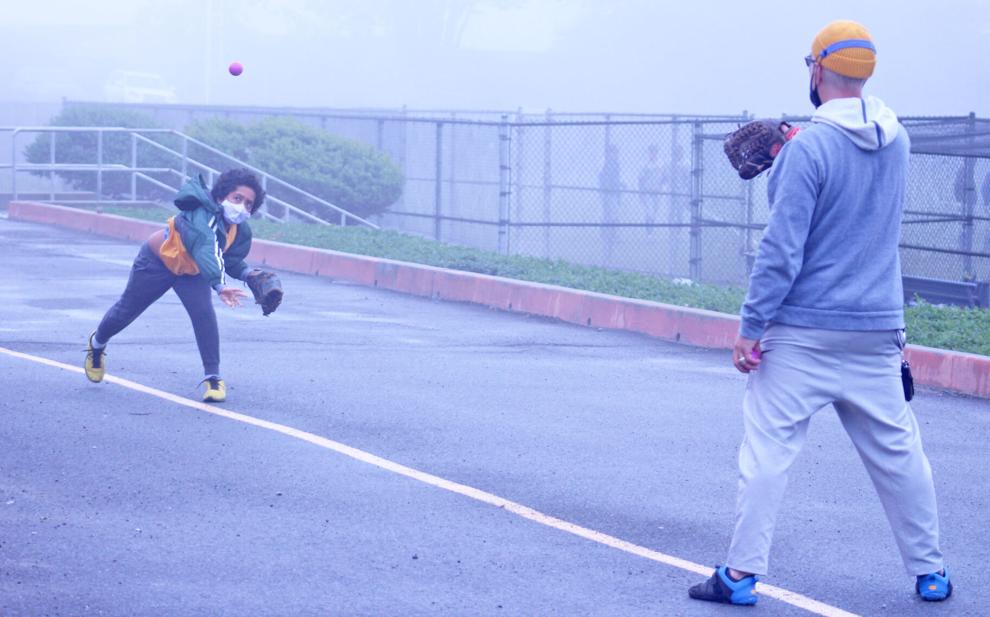 Despite the loss, Serra had reason to celebrate the day with the return of senior right-hander Will Pires, who hadn't pitched since Tuesday, April 13 when he was struck in the face by a comebacker in a non-league game at Los Altos.
"Anytime anybody gets hit like that, it's a scary thing," Serra manager Chris Houle said. "The good thing was he was alert and kind of knew everything, so we were kind of hopeful and thankful that it wasn't something that happened with a concussion. It really just ended up being in that cheek area and didn't end up being anything that required any further attention."
Pires was in fine form Saturday. Entering in the sixth inning in relief of starting pitcher Isaiah Crump, Pires was flawless through 1 1/3 innings of work. He struck out the first three batters he faced and came within a strike of striking out the fourth, but instead induced a weak nubber to second base.
"Despite the loss, that was a really positive thing for us to have to get him back," Houle said. "He looked great. Obviously … he was amped up and he had a lot of energy, but he looked really good. So that was great to see."
Crump worked 5 2/3 innings, allowing five runs (three earned) on five hits while striking out three.
The senior right-hander was hampered by an infield error with the bases loaded in the second before St. Ignatius freshman Malcom Felix capitalized with a two-out, two-run single later in the inning. In the fifth, senior Cooper Lee knocked Crump out of the game with a two-run single to make it 5-1.
"I think Isaiah pitched great," said Button, Serra's senior catcher. "He threw strikes, he hit his spots — a couple bloopers here and there, maybe a borderline call here and there — but he did his job, he kept us in the game."
Serra had a bases-loaded opportunity of its own in the first inning but only mustered one run.
The Padres loaded them up with no outs with a leadoff single from D.J. Ghiorso, Bowen reaching on an infield error, and Keighran drawing a walk. Button followed with an RBI fielder's choice to drive home Ghiorso with the Padres' lone run. St. Ignatius starting pitcher Jackson Short then induced a tailor-made double play to escape further damage.
Serra went on to strand 10 base-runners in the game, including leaving the bases loaded in the seventh. Pashby closed it out with a first-pitch fastball away that Gould lifted to right field for a routine flyout to Felix.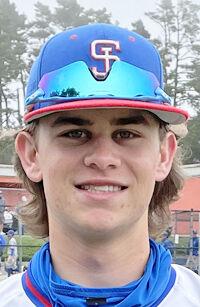 "I was just thinking get the ball in play, honestly," Pashby said. "Not trying to get a strikeout there, not trying to overpower. Just let my defense to the work. My defense has been doing great all season."
Pashby, a Daly City native, wasn't awarded a save for closing it out — he entered to start the sixth with a four-run lead — but it certainly felt like one. This is unchartered territory for the sophomore as Saturday marked his first relief appearance. He made eight previous appearances this season, all as a starting pitcher.
It was a familiar cast of Serra hitters Pashby faced in the seventh, as he plays club ball for California Club Baseball with Ghiorso, Keighran, Button and Gould.
"It's fun playing against them," Pashby said. "On the field, you're not really friends with them. But then, off the field, you go say hi to them."
With the WCAL divided into North and South divisions this season due to county guidelines during the coronavirus pandemic, the matchup marks the sixth time Serra and St. Ignatius (7-5, 11-8) have met this season. The Padres won the previous five head-to-head games.
"It's definitely fun," Pashby said. "It's new. It's something we've never really done before. It's kind of a college-like environment and I really like it. I hope it keeps going like this."