It was in Iowa — which served as the setting for the classic baseball film "Field of Dreams" — where Nick Garcia's and Brad Shimabuku's baseball dreams came true.
The two Serra alumni enjoyed quite the haul while in Cedar Rapids, Iowa this week, as their Chapman University baseball team claimed the NCAA Division III national championship. It marks the second national championship in the baseball program's history, and the first since 2003.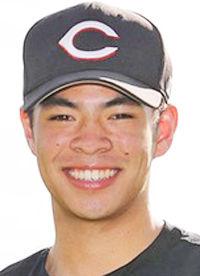 The Panthers swept their way to the title in the best-of-three championship series, taking down Birmingham-Southern College with wins of 6-4 followed by the 11-0 coronation in a Tuesday doubleheader.
"It was great," Shimabuku said. "Words can't really describe it. A moment like that, it's something you'll remember for a lifetime."
A 2018 graduate of Serra, Shimabuku was Chapman's leading hitter as a true freshman this season, batting .340 — ranking 10th in the Southern California Intercollegiate Athletic Conference — and saved his most pivotal hits for last.
Tuesday's Division III World Series finale may have ended as an 11-0 blowout, but Chapman didn't get on the scoreboard until the sixth inning. And even in taking a 1-0 lead into the seventh, Chapman had yet to register a hit as Birmingham starting pitcher Hanan Mauldin fired six innings of no-hit baseball.
Against the Birmingham bullpen, though, Shimabuku broke up the no-no with an RBI single to center field.
"I just knew I had to stay locked in to the moment," Shimabuku said. "The intensity was obviously pretty high … but you have to stay locked in. And I got a pitch up, put a swing on it and got a base knock."
Chapman added on to take a 3-0 lead before breaking it open with an eight-run rally in the bottom of the eighth. The Panthers sent 12 batters to the plate in the inning, including Shimabuku, who added a two-run triple.
Chapman starting pitcher Mason Collins closed out the complete-game shutout by setting down the side in order in the ninth. The championship out was a popup to first baseman Henry Zeisler, prompting a dog-pile in the middle of the infield, which Shimabuku, being a center fielder, ended up on top of.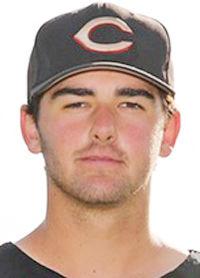 "I don't know if it's still set in yet," Garcia said. "I'm glad it's over. I'm glad we got to win the last game of the year. Only one team gets to do that. … It's just something that's a lifelong memory that you can never take away."
Garcia enjoyed a transformative year as Chapman's closing pitcher, a role that was new to him after playing primarily as a position player during his freshman season in 2017. He drew on his relief pitching experience from high school, where he pitched 12 1/3 innings as a senior at Serra in 2017. This year, though, he reached new heights — and then some.
Not only did the sophomore lead the SCIAC with 12 saves this season — tied for second in the nation — he also ranked fifth in the conference with 82 strikeouts. The four pitchers ranked in front of him were all starting pitchers. He was tops in the conference, and sixth in the nation, with 13.18 strikeouts per nine innings. He also posted a 9-0 record with a 0.64 ERA, surrendering just four earned runs all year.
"I came back and everything just started to come together for me on the mound," Garcia said, "… and it's worked out pretty well for us."
With the Division III national championship series opening Friday, May 31, Garcia went on to pitch four times in five days, logging eight innings. One of his rockiest outings of the year came in the World Series opener Tuesday against Birmingham. "Rocky," by Garcia's standards, means allowing one run on two hits through two innings of work.
"I was giving everything I had," Garcia said. "Everything and anything I had left in the tank I left it on the field right there."
The fire-balling right-hander was the last man standing in the Game 1 victory, though, as he preserved the win for starting pitcher Tyler Peck by recording his 12th save with a fly out to right.
"Just relief," Garcia said of the finish. "I knew winning that game set us up to win the whole thing. That took all the emotion out of the other team … and just gave our guys all the confidence possible to win just one more game. That's what was in everyone's heads."