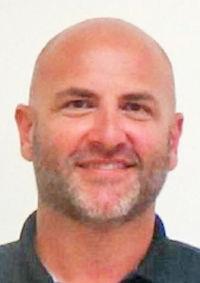 The San Mateo Union High School District's return-to-high school-athletics committee met with the district superintendent and district nurse to plot the course for the next several months as high school athletic programs look forward to a December practice start date.
Already honoring the Central Coast Section dead period, which was rescinded when the section moved the start of the fall season, SMUHSD athletic teams will extend the period of no in-person, on-field gatherings until Sept. 14, said Jeff Scheller, the chairman of the subcommittee.
Scheller, who is also the San Mateo football coach and athletic director, said the dead period was the biggest question among the six district ADs. He said the Sept. 14 decision by the district nurse was to provide time to get away from the Labor Day holiday. The concern is that coronavirus spikes have occurred following holidays. The other thinking was to let the students settle into a new semester of online learning before adding conditioning workouts to the mix.
"I think being on the state watch list, people feel a little uncomfortable (being back on the field)," Scheller said. "We have some time now (before the start of the season). We want to make sure everyone is doing it right."
Scheller said evaluations will be made as the September date approaches, at which point teams could return to the plans used earlier this summer.
"Or maybe things are way better (and we can increase the amount of work)," Scheller said.
While everyone is glad to have a plan in place, Scheller said he won't get too complacent.
"We have a plan … and I think everyone feels more comfortable with a plan," Scheller said. "But there are too many things to feel too comfortable."
Which is Melissa Schimdt's biggest concern. The Sequoia AD and girls' soccer coach said she has been disappointed with the lack of guidance from higher ups, including the state, when it comes to high school athletics. She said Santa Clara County has said if a school district is on the watch list, there are no extracurricular activities allowed. Yet, there has been no decision on workouts and conditioning sessions for her district and just wants someone to take the lead.
"I've been trying to figure out what the state is doing (about high school athletics), but they're doing nothing," Schmidt said. "They just haven't touched it. It would really help if there was some guidance, because you see differences from city to city."
Scheller concurred with Schmidt because he noticed the vagueness of the guidelines opens them up to different interpretations.
"The county has such a wide bandwidth. Looking up and down the county, certain people are interpreting the information differently," Scheller said. "I don't think people are going rogue. Everybody is trying to be safe and follow the guidelines as best they can.
"For our district (SMUHSD), everyone is on the same page. Everybody wants to make it work."