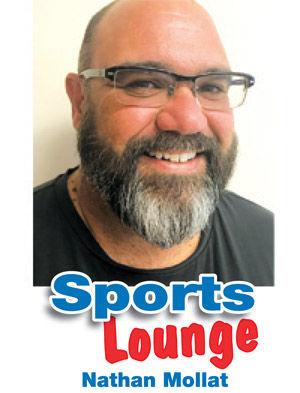 It seems District 52 Little League dominance goes in cycles. This year, it's San Mateo's turn to puff out their Little League chests.
The city's two Little League organizations — San Mateo American and San Mateo National — combined to win all three of the major District 52 titles. SMA captured the 9-10 and the 10-11 tournaments, while SMN won the 11-12 Majors bracket.
"We've always had a lot of (baseball) talent in San Mateo, but it's been dispersed," said Jason Gordon, manager for the SMA 10-11 all-star team as well as the all-star director for the league. "The kids in San Mateo are getting really good. … They're really into baseball right now."
By winning the 9-10 and 10-11 titles, SMA's trophy case grew to five District 52 championship banners. It most recently won the 2015 majors all-stars championship, which was the league's first since the 9-10 all-stars won it in 2003. The first District 52 banner came in 1980 when it won the Majors title.
SMN was a juggernaut in the 1970s, winning five 11-12 titles in six years from 1973 to 1978. But its win over San Carlos in the majors' championship game Tuesday evening was its first section crown since 1998.
"Just the fact it's been 21 years since our [majors all-stars team] won is pretty big," said SMN president Adam Jacobs. "As president of the league, it makes me pretty proud."
Gordon credits the relationship both leagues have with the Starting Line Up baseball facility run by Jeff Hipps for raising the level of play for both leagues. Hipps' son, Cooper, plays on the SMA 9-10 championship team.
"Both leagues have (access) to an amazing, professional-level (baseball training) facility," Gordon said. "[Hipps] is ultra-supportive of Little League."
Gordon also credits the West Coast Federals travel ball organization, led by Jerry Berkson, for giving members of both American and National tournament experience.
With many top players from both leagues playing on the same travel-ball team, there is certainly a familiarity between the SMA and SMN families. The Gordon family, for instance, is good friends with the Jacobses. The two leagues even incorporated an inter-league session of games this season.
"We got a sneak preview. We knew the National 11-12 (team would be) really good," Gordon said. "They whipped up on us pretty good (during that inter-league session)."
All of which leads to a friendly rivalry between the two leagues.
"The kids, obviously, know each other. All the kids play travel ball together and go to the same schools," Jacobs said.
The season is not over for the American and National all-stars as all begin section tournaments in the coming days and all three teams will have a chance at advancing to state tournaments. The San Mateo National 11-12 team is now in the running for a spot in the Little League World Series in South Williamsport, Pennsylvania.
"We're pumped (about the success). If we can't win all three (District 52 title), then we want National to win. We have good buddies over there," Gordon said. "San Mateo baseball is alive and well, to say the least."
It was two-and-a-bbq for the Redwood City District 52 Intermediate All-Stars as it lost its first two games and was eliminated from the Section 3 tournament it hosted at McGarvey Field at Red Morton Park.
RWC drew a tough task in the first round last Saturday, losing to the eventual champion, the District 57 team from Danville. In an elimination game Sunday, Redwood City went nine innings with Castro Valley, eventually falling 9-7.
In other District 52 play, Half Moon Bay, which captured the Juniors division championship, will begin Section 3 play Monday at Burrell Field in San Leandro.