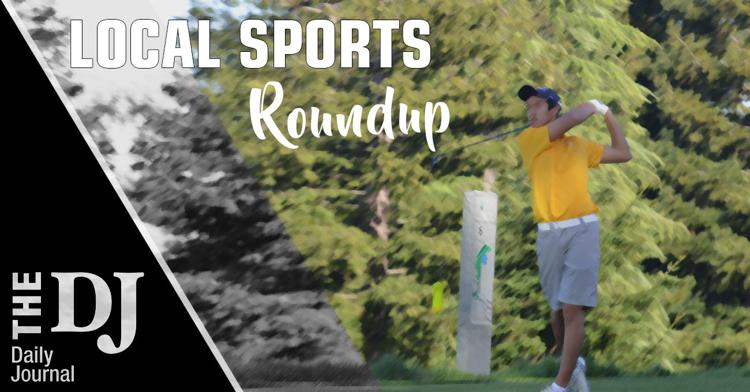 TUESDAY
Girls' basketball
Notre Dame-Belmont 37, Notre Dame-SJ 25
The Tigers closed out regular-season play with just their second win in WBAL Foothill Division play.
Emilia Dougherty led NDB (2-10 WBAL Foothill, x-x overall) with 15 points as the Tigers swept the season series from the Regents.
NDB, however, will make the CCS playoffs thanks to a 9-3 record in non-league play.
Menlo School 53, Woodside Priory 49
Avery Lee scored a game-high 19 points to lead the Knights to the win over the Panthers in the regular-season finale for both teams.
Menlo (10-2 WBAL Foothill, 21-3 overall) finished in second place in the WBAL Foothill Division, two games behind league champ Pinewood.
Boys' basketball
Crystal Springs 50, Woodside Priory 43
The Gryphons picked up their first WBAL win in the regular-season finale by beating the Panthers.
Crystal Springs (1-13 WBAL, 6-18 overall) outscored Woodside Priory (3-11, 8-16) 16-8 in the first quarter and led 30-18 at halftime.
Eastside College Prep 62, Sacred Heart Prep 56
The Panthers wrapped up the WBAL title with the win over the Gators.
The difference in the game for ECP (13-1 WBAL, 16-7 overall) was a 22-13 advantage in the second quarter.
SHP (10-4, 13-11) was led by Yianni Gardner, who finished with 19 points. Jai Deshpande finished with 12 for the Gators, while Brendan Carney added 11.
ECP was led by Isaiah Saams-Hoy, who scored 19 points.
College baseball
Delta-Stockton 16, San Mateo 6
The Mustangs combined to score 11 runs in the second and third innings to cruise to the non-conference win over the Bulldogs.
Taison Corio and Zack Mathis each drove in four runs to pace Delta (7-1 overall).
San Mateo scored six runs on six hits, with Anthony Flores hitting a two-run homer and driving in three runs.
San Mateo (5-3) did not help its cause as the Bulldogs committed four errors.
Sean Prozell was saddled with the loss for CSM, allowing seven runs and five hits in just two innings of work.
Santa Rosa 10, Cañada 4
Down 3-0 after five, the Bear Cubs scored all 10 of their runs over the final fourth innings to beat the Colts.
Santa Rosa scored two in the sixth and one in the seventh to trail 4-3, before adding three in the eighth and four more runs in the ninth.
Hayden Klemenok paced the offense for Santa Rosa (5-1 overall), driving in three runs on two hits.
Sergio Noriega drove in a pair of runs to lead Cañada (1-4-1). While Noriega, Evan Yedinak and Aaron Hoch each had two hits for the Colts.
Yedinak got the start on the mound for Cañada, allowing just one hit through five innings. But the bullpen could not close out the win.