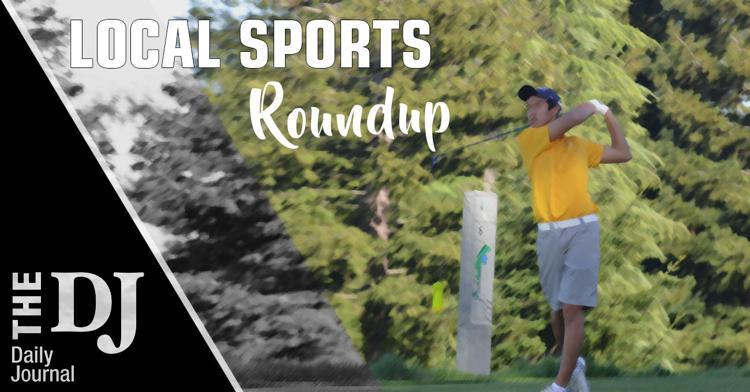 Aragon 9, Notre Dame-Belmont 7
Maddie Dobbs scored six goals to lead the Dons to the PAL Bay Division-opening win over the Tigers.
Dobbs also added four steals on defense. Aryanna Zahabi had three assists, while Sydney Nash added a pair.
NDB was led by Hanna Kawar, who scored three times. Callie Malone found the back of the net twice.
Menlo College cracks first poll of 2019
The Oaks' unbeaten start to the season had them ranked No. 17 in first NAIA Coaches Poll of the 2019 season.
Menlo has jumped out of the gate with a four-match winning streak, including a 2-1 win over then-No. 13 Southern Oregon in the season opener. The Oaks have also knocked off NCAA schools CSU Monterey Bay (2-1) and UC Santa Cruz (3-0).
Menlo has outscored its opponents 10-2 to start the season, with Tim Staerz and Alexandros Chaitidis each having bagged three goals apiece. Noa Kerr had found the back of the net twice.
The defense has been on point, posting a pair of shutouts and goalkeeper Andres Zimmermann posting a 0.50 goals against average.
Menlo's fellow Golden State Athletic Conference team, Westmont College, was also seeded — garnering a top-10 spot at No. 8 in the nation.
the Oaks depart on a three-game road swing over the next week, facing UC Merced Saturday, followed by road games at Sierra Nevada (Sept. 19) and CSU East Bay (Sept. 21) before returning home with a match against Holy Names (Sept. 26).
Burlingame 5, Castilleja 2
The Panthers opened their 2019 season with a non-league win over the Gators.
Annika Ganguly and Molly Wachhorst set the tone for Burlingame by dropping only two games in a 6-1, 6-1 victory. Maddie Wachhorst, Michaela Llewelyn and Vedika Bhaumik all won their singles matches in straight sets.
Allie McHugh and Rebekah Coleman gave the Panthers their match-winning fourth point as they needed three sets to get past Mariel Gunadi and Aramis Mendoza, 6-3, 3-6, (10-8).
Woodside Priory 20, San Mateo 6
The Bearcats hung with the Panthers for a quarter, trailing 5-3 after the first period.
But the Panthers pulled away to win the PAL Ocean Division opener for both squads.
San Mateo got two goals apiece from Landon Finn and Eric Pan. Jack Howe and Zach Lloyd rounded out the scoring for the Bearcats.
San Mateo 14, Mercy-Burlingame 2
The Bearcats led 5-0 after the first period and 9-0 at halftime as they cruised to the win over the Crusaders in the PAL Ocean Division opener for both squads.
Peyton Jensen led the San Mateo offense, finishing with four goals. Sophia Fong netted a hat trick, while Jillian Cutty and Kalyn Chang each scored two goals apiece.
Mercy-Burlingame 3, Half Moon Bay 1
Katie Adams and Ciara Finucane combined for 15 kills to help lead the Crusaders over the Cougars in a non-league match, 10-25, 25-21, 25-17, 25-13.
Setter Beck Roos dished out 26 assists for Mercy (4-1 overall), while Valerie Wong led the defense with 14 digs.
HMB got 25 assists from Kylie DeMartini. Mia Etheridge had a team-high 8 kills for the Cougars, while Natalie Inglis added seven kills and nine digs.
Aragon 3, Notre Dame-Belmont 2
The Dons trailed 0-2 before winning the final three sets to pull out a 19-25, 21-25, 25-18, 25-20, 15-11 non-league victory.
Abby Miller had a big game for the Tigers, finishing with 19 kills. Kelly Schackel added 17 kills for NDB (4-5 overall).
Caitlin Musich dealt out 35 assists, with Lauren Payne adding 25 more for the Tigers.
Aragon improved to 9-6 on the season. The Dons open PAL Bay Division play against Woodside at 6:15 Wednesday evening.
Sacred Heart Prep 287, Notre Dame-Belmont 290
Felicia Wei carded a 44 for low-score honors for the Tigers, but the Gators managed to pull out the WBAL victory at Sharon Heights Golf and Country Club.
Hannah Lesti led SHP with a 52.