After taking a six-week break, the teams in the Peninsula Athletic League will resume conditioning programs beginning next week as they begin to turn their attention to what — hopefully — will be the start of the sports calendar Dec. 14.
While allowed to return to the field Monday, many will actually wait until Tuesday to kick off the season — again.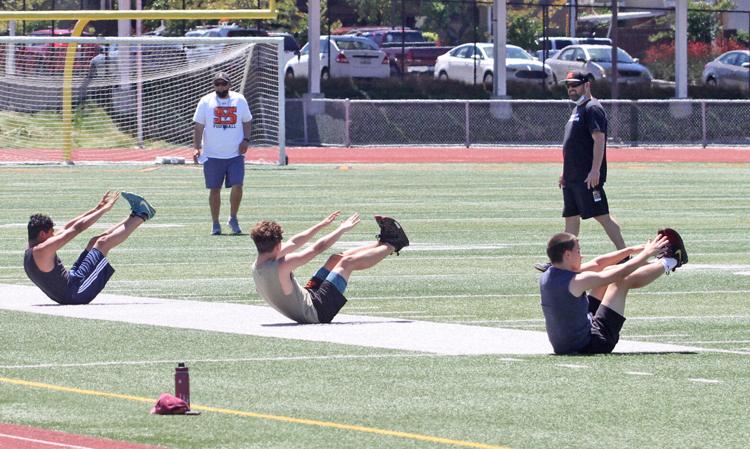 "We agreed to start Tuesday. Make Monday kind of an administrative day," said Jeff Scheller, San Mateo High School football coach, athletic director and chair of the return to play committee in the San Mateo Union High School District. Scheller said the rules in place in June will be used again here in September — which means players will have their temperature checked before beginning training, will have to honestly answer the COVID-19 symptoms questions and will remain in groups of up to 14 players and up to two coaches.
"The differences are, we're opening up more spaces for more opportunities," Scheller said.
In the summer, just the stadium and football field were in use. This time around, Scheller said other fields on campus can be used, along with the pool and tennis courts.
But just like the summer, no equipment will be initially allowed.
Which is frustrating for Scheller and other high school coaches as they see club teams and sports, along with private coaches, who are allowed to resume practice and play.
"San Mateo County put in a lot of restrictions. … We're so limited as a school (as to what we can do athletically)," Scheller said. "We can't do a whole lot, but you have these private clubs and AAUs and (private) coaches going and playing. It's creating this divide of the haves and have-nots."
Steve Sell, Central Coast Section president as well as the head football coach and athletic director at Aragon, said his biggest frustration stems from simply not knowing when conditions will allow real progress to be made.
"You kind of knew this going in. You make all these plans, because you have to, but you have absolutely zero control over any of it," Sell said. "You just have to play the hand that's dealt and do what's best with what is provided."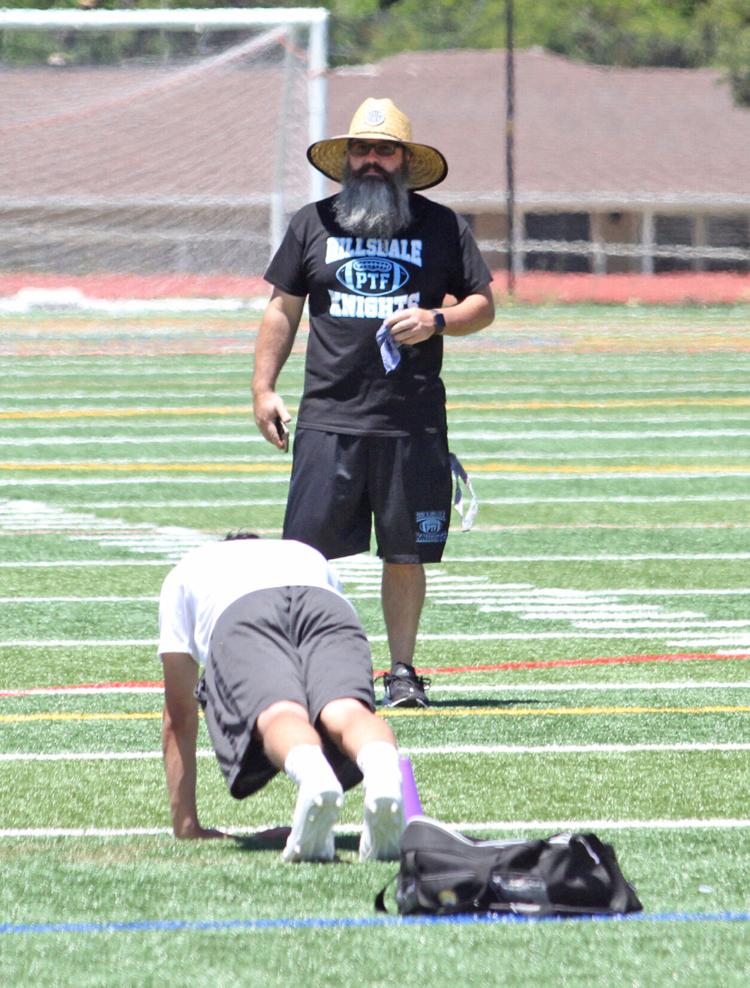 While PAL athletes will be allowed to get back on the field in some capacity, coaches and administrators will keep one eye on the calendar as well. With the new color-coded coronavirus system in place, there are certain steps to move toward opening and along with those steps come certain time frames. For instance, San Mateo County is currently in a state of "purple:" the most restrictive level. Scheller said to move to the next level, red, a county must be below the purple level for a certain period. To then move from red to orange, it takes three weeks.
Scheller has figured it would take 10 weeks for the county to move from the most restrictive level of purple to the most open level of yellow. Assuming PAL schools return to the field next week, it would take until mid-November for the county to be reopened — which leave a little less than a month before the start of official practice Dec. 14.
Every extra week stuck on a particular level brings the PAL one week closer to not starting on time.
Until then, however, Scheller will push forward with the thinking it's all systems go 10 days before Christmas.
"As far as San Mateo football goes, we're treating this (return to training) as fall football, not just conditioning. I think the kids have lost sight of the season. It's up to us, as coaches, to bring them back (to the reality of the situation)," Scheller said. "I think there is still a chance (at getting a season played). I'm hopeful and optimistic. Why shouldn't I be?"
Sell said he hopes that state and county health officials will take all the information available to make the right decision. With fall sports taking place in states around the country, there should be plenty of data about the severity of the risk of infection from playing by the time California looks to start its season.
"You hope the people making decisions gather all data. I just hope they have an open mind, in the sense of, if kids being together of fields of competition, if there is an increase (in infection rates) that can be directly linked to them, fair's fair," Sell said. "But if there are contests going on around the country at the high school level and there is no marked increase, I hope people in our state and county pay attention to that, too.
"My fear is that they ignore the science. ADs see the world through a different lens, but we're not blind to science. I just hope they're not blind to the condition of high school kids."