San Mateo American reached the pinnacle of the Little League All-Stars 10-11s season. But Thursday they bowed out of the Northern California State All-Star Tournament with a 10-0 mercy-rule loss to El Dorado Hills in the championship game.
Manager Jason Gordon's squad had an uphill climb after falling to elimination bracket with a 7-1 loss to El Dorado Hills earlier in the tournament. El Dorado Hills didn't wait around Thursday night at Mike Logan Park, scoring three runs in the first inning and adding on steadily throughout the contest.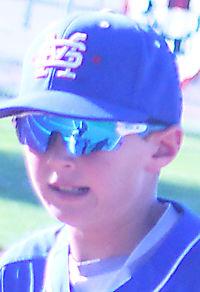 El Dorado Hills totaled 10 hits on the night, twice as many as American, and had ducks on the pond all game long, spurred by American pitchers issuing 12 walks and a hit batsman.
Chase Gordon led American with a 2-for-3 effort. Xavier Ruiz, Sean Tam and Oscar Osuna added one hit apiece.
American had two runners reach in three different innings, including in the bottom of the fifth. With two on and one out, American needed produce just one run to avoid the 10-run, mercy rule. After a base runner got picked off, however, American's final out of the All-Star season came off the bat of Donovan Friedland, one of the team's steadiest bats this summer, with a groundout to second base.
American finishes its season with two banners in claiming each the District 52 and Section 3 championships.
Even with two losses to EL Dorado Hills in the Nor Cal tournament, American posted a 3-2 record while outscoring opponents 32-26.